TAKA Michinoku Gives His Side Of Kota Ibushi's 2022 In Blog Post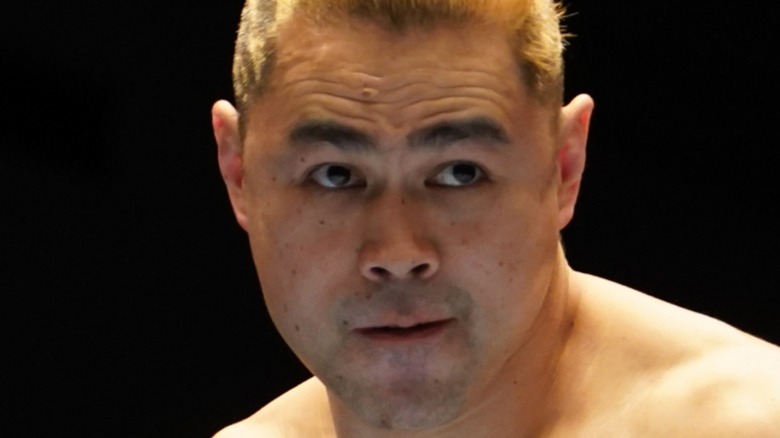 Etsuo Hara/Getty Images
Kota Ibushi's NJPW contract expired this week and his first matches as a freelancer are set to take place at GCW's WrestleMania weekend shows in Los Angeles. His exit has led to conversations on the many ways his relationship with NJPW deteriorated, including his unauthorized appearance at one of TAKA Michinoku's independent shows under the Just Tap Out banner. 
TAKA has written a post about Ibushi on his "Note" blog where he gave his side of what happened at that JTO show. The gist of Michonoku's account, going by both a fan translation shared by the "Super J-Cast" podcast's Twitter account, and a machine translation using DeepL, is this: Michinoku would routinely invite Ibushi to his shows, but Ibushi was generally vaguely non-committal and never actually showed up. When TAKA got the usual response before his Korakuen Hall show last March, he expected the usual outcome of Ibushi not showing up, but this time, he did.
They talked until right before Michinoku's match, and Ibushi stood up as if to follow him. TAKA warned him not to so as to not get either of them in trouble, but Ibushi followed him to ringside. After the match, Ibushi wouldn't explain why he did it and left the building. Michinoku feared that having recently returned to NJPW without signing a contract, he would get in trouble over Ibushi appearing without company authorization.
TAKA added that Ibushi continued to behave oddly after this, particularly making comments that concerned him in their private messages. He says Ibushi appeared to have blocked him after saying something to the effect of "you'll be finished, too." It's unclear what this is referring to as Michinoku did not want to share the details, but during a back-and-forth on Twitter last year, Ibushi referenced a past scandal where TAKA got in trouble for cheating on his wife.