Nick Khan Gives Big Update On How Quickly WWE Could Be Sold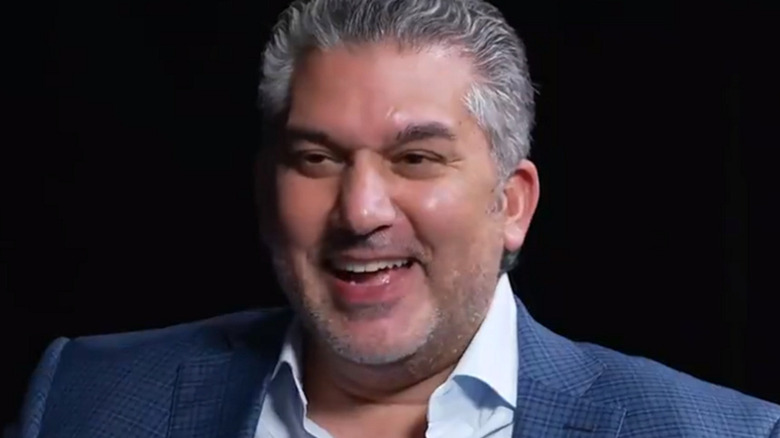 BT Sport
When Vince McMahon returned to WWE's Board of Directors last month, he did so with the intention of exploring a potential sale of the company. Following that announcement, speculation has been rampant in regard to who might acquire WWE; however, we might know more details sooner rather than later, according to WWE CEO Nick Khan.
In an interview with CNBC's "Squawk on the Street," Khan revealed that there is currently a lot of interest in the sale of WWE. "There's only so much I can say about it at this moment, but we've certainly got a warm reception in the marketplace from people who seem interested." At the time of this writing, it's unknown which parties have been talking to the company about a sale. That said, AEW boss Tony Khan has teased his interest in acquiring WWE recently, but there has also been reported interest from Saudi Arabia.
During the CNBC interview, Khan was asked about his expectations regarding the timing of the sale, and he gave an answer that might surprise some people. "Quick, and I'm not trying to be obtuse in saying that. But I think it's going to be a pretty fast process, maybe three months." 
If the sale goes ahead as planned, it's believed that McMahon will step away from WWE. According to Khan, McMahon returned to support the shareholders and help facilitate the sale due to him being the majority owner of the company. Of course, nothing is certain — at least not publicly so — at the time of this writing.