Wes Lee Feels Validated By Stamp Of Approval From WWE Hall Of Famer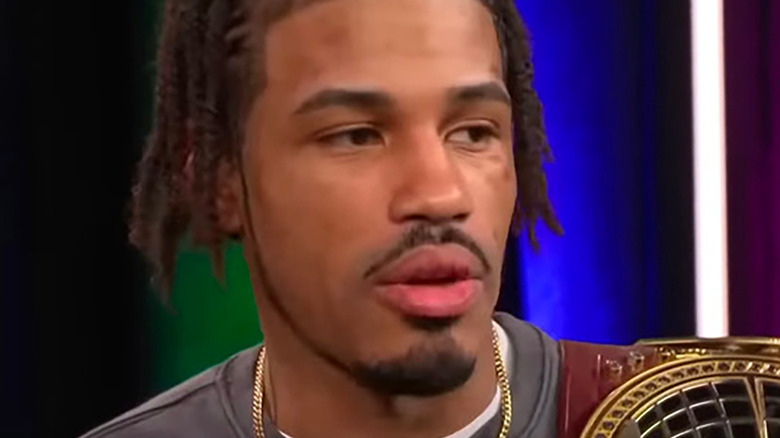 WWE
Wes Lee is trusting the process and it helps that he has the trust of Shawn Michaels. The current "WWE NXT" North American Champion successfully defended his title against Dijak this past Saturday at Vengeance Day and the former Rascal joined "Busted Open Radio" to talk about that victory. He was asked about how it felt to have the support of someone like Michaels as he's continued this journey with the North American Title.
"That was a huge, like, stamp of approval or a true sense of validation," he said. "I had one of my idols tell me that he loves my work and that he has faith in me and he believes in what it is that I'm doing. It's enough to let me know that I am doing the right thing and even though I make mistakes along the way and I may fall short in certain situations, the faith and the belief that they have in me, it's a part of the process. You're not going to be perfect every single time that you are out there and the belief in me even through my mistakes and shortcomings means that they see that potential in me."
The motivation that developed for Lee has given him a fire akin to the ECW locker room under the watch of Paul Heyman.
"I tell Shawn and Triple H all the time that I will run through a wall for them if they want me to. You just point me in the direction and you tell me how you want it done."
If you use any of the quotes in this article, please credit "Busted Open Radio" with an h/t to Wrestling Inc. for the transcription.