Booker T Comments On WWE Seeming To Drop JBL-Baron Corbin Storyline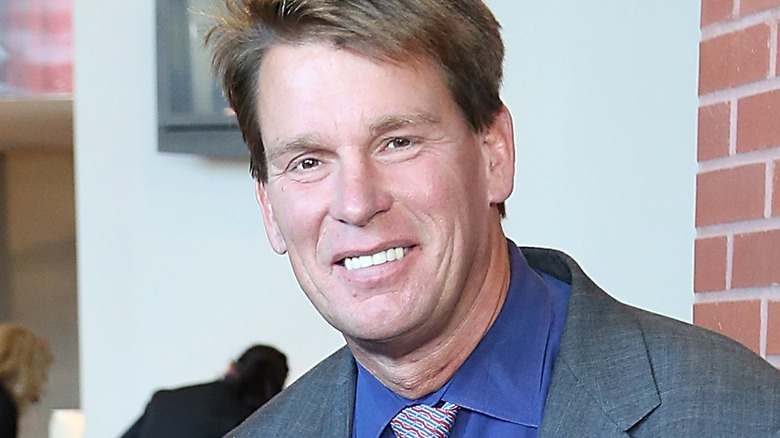 Monica Schipper/Getty Images
When Paul "Triple H" Levesque took over as WWE's Chief Content Officer last summer, several creative changes were made throughout "Raw" and "SmackDown." One of those changes saw Baron Corbin move to "Raw" in October with WWE Hall of Famer JBL returning to serve as his manager. Corbin initially won four matches in a row, but then developed a losing streak starting on November 21.
Things took a turn on the February 6 episode of "Raw" when Corbin lost another match and JBL threatened to end their partnership, leaving fans to wonder if WWE is changing their mind on the pairing. During a recent episode of "Hall of Fame," Booker T offered his thoughts on what's going on with the angle.
"I haven't read that rumor either, but I'm sure this is cutting into JBL's golf time," Booker T said. "I don't know where the JBL and Corbin thing has been going as of late. I've seen a little bit of it, but it's kind of hard to recreate JBL. It's hard to see somebody else play that role just because John was different. He wasn't a guy that did a whole lot in the ring but just beat you up. He looked like he had money. He looked like that guy from Texas that was just swimming in Texas tears."
JBL retired from in-ring competition following WrestleMania 25 in 2010. He made a cameo appearance in the 2014 Royal Rumble match, but has not competed in the squared circle since then. Post-retirement, JBL did commentary work on both "Raw" and "SmackDown" until he stepped away in 2017. He's made sporadic appearances over the years until his return as Corbin's manager. It remains to be seen what the future holds for the act going forward.