Tony Khan Wants This Promotion To Exist In Same 'Metaverse' As AEW And NJPW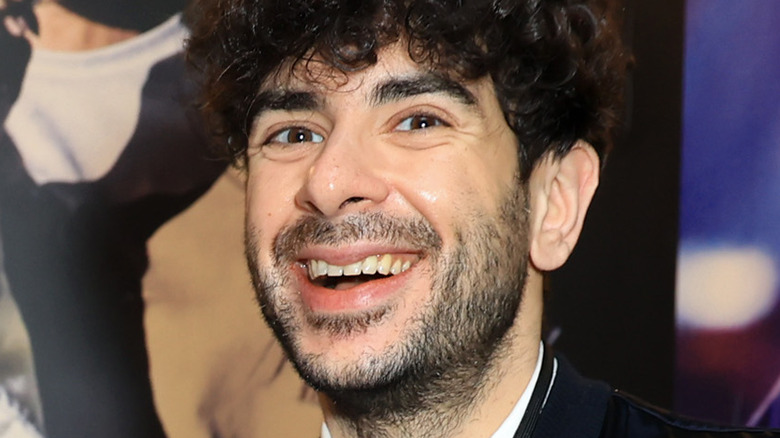 Leon Bennett/Getty Images
All Elite Wrestling has set a new standard when it comes to "the forbidden door" of professional wrestling. The company explored new partnerships at the end of 2020 when Kenny Omega took the AEW World Championship to Impact Wrestling. Before long, Impact stars The Good Brothers and New Japan Pro-Wrestling talent KENTA were appearing on "AEW Dynamite" before more talent exchange deals unfolded in the months that followed.
AEW President and CEO Tony Khan purchased Ring of Honor in 2022 and has since integrated some of the 20-year-old brand's championships and talent into AEW programming while waiting to get a ROH program off the ground. Khan recently spoke to Uproxx and clarified that although he owns two promotions, ROH will still be run as a separate promotion and used the example of it existing in the same wrestling "metaverse."
"AEW and Ring of Honor both have a great legacy," Khan said. "There are some of the biggest stars in wrestling who won championships in both promotions." Khan then cited Samoa Joe as a top talent who has captured both the AEW TNT and ROH Television Championship. "Both companies have had a great relationship with New Japan Pro-Wrestling historically," he added. "And now I think that the promotions compliment each other very well. But I want to run them as separate promotions that exist in the same metaverse of pro wrestling along with New Japan Pro-Wrestling and some of our other partners."
When Khan announced the relaunch of ROH's streaming service Honor Club in December, he revealed that NJPW will be involved in a talent exchange deal. Details regarding that are still unknown, although NJPW's STRONG brand in the U.S. is undergoing an overhaul this year.