Dusty Rhodes Hated Pitched Name For WWE Star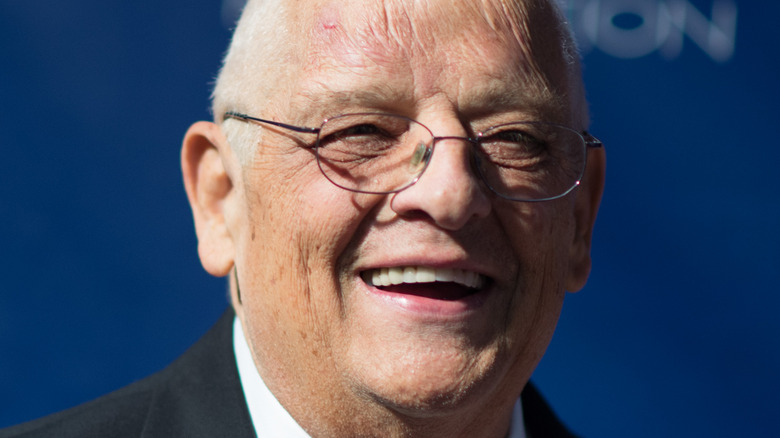 Dave Kotinsky/Getty Images
Dusty Rhodes was no ray of sunshine when he first heard the initial name WWE wanted its former superstar Summer Rae to be called. During an autograph signing and Q&A session with "Golden Ring Collectibles," Rae told the story of how she came up with her WWE ring name and how Rhodes, a primary mentor at the time for up-and-coming WWE stars, had become angry with the promotion's initial pitches.
Rae said wrestlers submit around 10 names to WWE's corporate office and then wait for higher-ups to pick which name they like best. 
"Mine came back and I said I wanted the name 'Kyle,' like a boy's name," Rae recalled. "I didn't say Summer and they just put 'Kylie Summers' as my name. And Dusty Rhodes said, 'What the hell is a Kylie Summers?' He's like, 'I f***ing hate it.' In front of everyone, he made me stand up in front of the class and was like, 'Tell them what they named you, it's bulls***.' "
Rae laughed about how "mad" Rhodes became and how he reminded her "this name's going to be with you for the rest of your life."
When Rae and WWE agreed on making her first name "Summer," Rhodes pushed for her to find a last name that started with the letter "R," because he believed a wrestler's name should have the first letter of the last name and should match the last letter of the first name so it can roll off the ring announcer's tongue.
"And he wanted everything one or two syllables so when people chant your name it's not anything crazy," she recalled. "So, I think I said 'R-a-y,' like a summer ray, like a ray of sunshine, and they came back 'R-a-e' because they're difficult."