AEW And ESPN Announce International Broadcast Rights Deal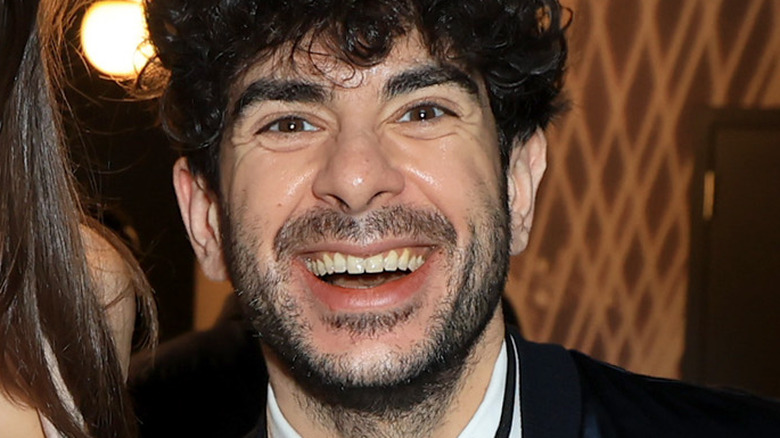 Leon Bennett/Getty Images
It was announced on Thursday evening via a press release that ESPN has secured the exclusive broadcast rights to All Elite Wrestling and starting February 16, ESPN subscribers will be able to watch AEW in Australia, New Zealand, and the Pacific Islands.
According to the press release, this new deal marks AEW's first broadcast deal in Australia, New Zealand, and the Pacific Islands and this deal also marks ESPN's first broadcast partnership with a wrestling organization in the region.
Each week on ESPN, fans in that region can watch "AEW Dynamite" on Thursday and "AEW Rampage" on Saturday. New episodes of "Dynamite" and "Rampage" will have same-day replays and will be available on-demand. Subscribers will also have access to AEW's quarterly pay-per-views, Revolution, Double Or Nothing, All Out, and Full Gear on delay.
Per the press release, AEW now will be available not only in Australia and New Zealand, but also in Fiji, Samoa, Tonga, Cook Islands, Solomon Islands, Niue, Nauru, Vanuatu, Kiribati, Northern Marianas, Tokelau, Tahiti, Tuvalu, New Caledonia, American Samoa, Marshall Islands, Palau, Federated States of Micronesia, Papua New Guinea, and Wallis and Futuna.
As noted, back in January, AEW announced a major partnership with DAZN Group, which helped bring AEW to DAZN subscribers in 42 markets across Europe and Asia. Some of those locations are Greece, Denmark, Finland, Poland, Romania, Iceland, and the Czech Republic. Like this new deal with ESPN, the agreement with DAZN also included international broadcasts of "Dynamite" and "Rampage" as well as quarterly pay-per-view events.