Sami Zayn Discusses Mobile Medical Clinic's Work In Syria Following 'Horrific' Earthquake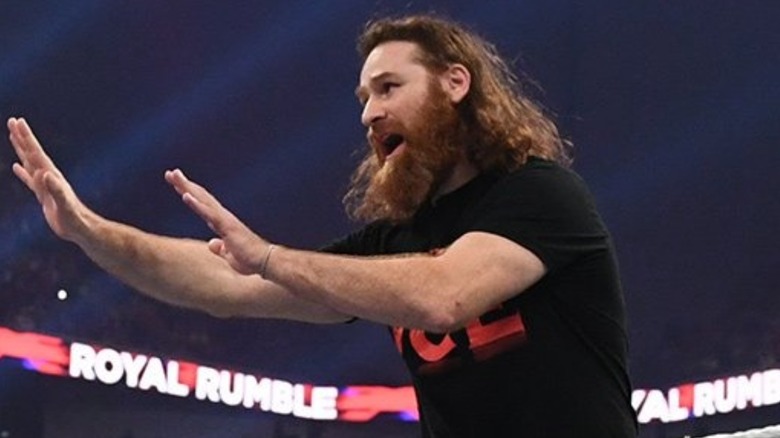 WWE
A 7.8 magnitude earthquake shook through the countries of Turkey and Syria this past Monday, bringing down surrounding buildings and the homes of its residents. The death toll in this tragedy has risen above 20,000 lost. With thousands more injured and still being recovered from the rubble, WWE Superstar Sami Zayn provided some insight on "The Sick Podcast" into some of the relief efforts set up in Syria — a place that hits close to home for him.
In 2017, Zayn — whose parents are Syrian immigrants – launched the "Sami For Syria" campaign with the intention of raising funds to aid displaced residents in need of medical care. Through his work, Zayn has helped bring a few Mobile Medicals Units (MMU) to Syria. In light of this recent natural disaster, Zayn gave assurances on the podcast that two of his crowd-funded mobile clinics were still up and running, now operating on the site of the devastation.
Zayn said the earthquake had been "weighing" on his mind, but admitted he's been very busy with work surrounding Elimination Chamber. However, efforts to help are coming. "The person that I correspond with in regards to that stuff, she's obviously slammed with a lot of stuff, but I've been meaning to kind of touch base with her and see what kind of response we could do," he said, "not just for the people that are constantly in need with the Mobile Medical Unit and the mobile clinic, but also as a direct reaction to this earthquake because it's pretty [horrific], depending what you're watching. But if you watch some of the footage you see, it's stuff you can't unsee."