Tony Khan Says There's A 'Real War' Between AEW And WWE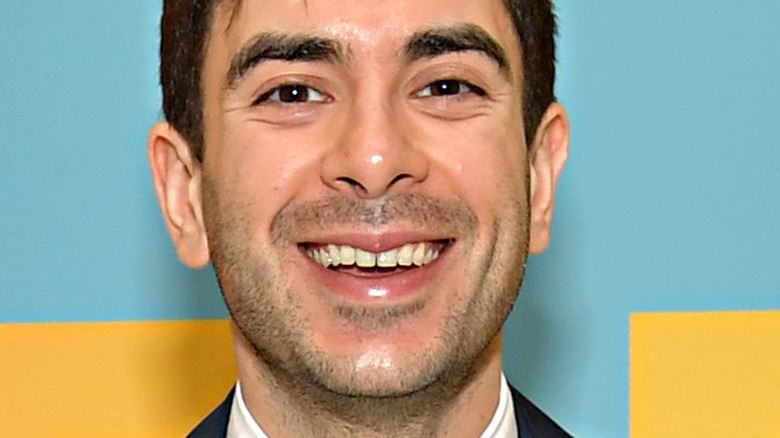 Emma Mcintyre/Getty Images
Last year, Paul "Triple" H Levesque said that there was never a war between "WWE NXT" and "AEW Dynamite" on Wednesday nights. However, it seems AEW President Tony Khan disagrees with WWE's Chief Content Officer, as he believes that both promotions are at war in general.
In an interview with "The Dan Le Batard Show," Khan discussed the reports of WWE's alleged contract tampering, which reportedly resulted in AEW's legal department sending a warning email to Stephanie McMahon and Nick Khan. The AEW boss confirmed that some AEW talents told him they'd been approached by the rival promotion. However, despite being disturbed by their claims, he also said that the wrestling business is dirty and competitive — especially when companies are competing.
"I only know what people have come to me and alleged. But, I do know it's a real war between AEW and WWE and the fans are interested in it and that was part of the original business model of AEW was I knew wrestling fans, frankly, are very interested in wrestling free agency and wrestling wars and I believe we could create a free agent market that is definitely a real thing now and that would be a big part of the story."
Khan went on to say that wrestling fans love stories and rivalries, but none are as real as the current battle between WWE and AEW. "I think we truly, truly hate each other and I think it makes for really exciting TV and it makes for an exciting wrestling war."