MLW's Antitrust Lawsuit Against WWE Dismissed By Judge For Now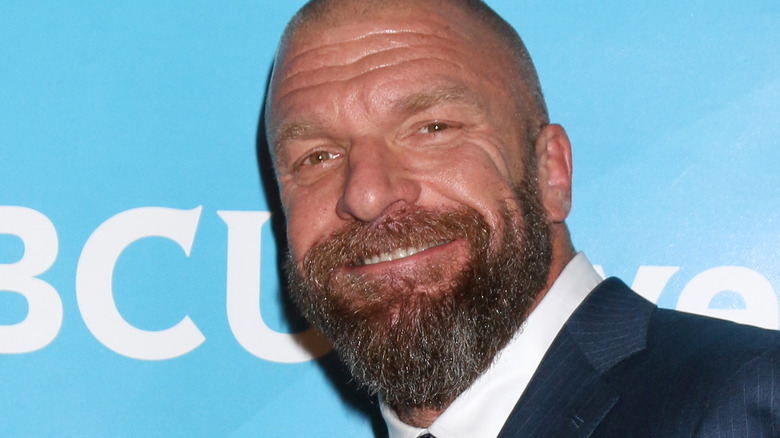 Kathy Hutchins/Shutterstock
Major League Wrestling suffered a major setback in its antitrust lawsuit against WWE on Tuesday, albeit with a small amount of room left for some hope. That's because United States District Court Judge Edward J. Davila dismissed the suit while also giving MLW 21 days to submit an amended complaint in the process. (News of the dismissal was first reported by Brandon Thurston of Wrestlenomics.) It is in that amended complaint that MLW can attempt to address the deficiencies that WWE cited.
The heart of the suit was the claim that WWE interfered in MLW's dealings with both VICE TV (which is partially owned by A&E) and Tubi (owned by Fox), costing MLW vital rights fees and television exposure. WWE argued that MLW's claims of antitrust violations were not sufficient violations of the Sherman Act, the relevant piece of federal law, asserting that MLW did not plausibly claim "(1) a relevant market; (2) monopoly power; or (3) antitrust injury." Citing a ruling in the ongoing UFC fighter antitrust lawsuit, Judge Davila noted that MLW had not provided an adequate explanation of the specifics of the market for pro wrestling and other sports entertainment content. This is the kind of thing that could be remedied in an amended complaint, though, which is why MLW has three weeks to put one together. Because of the dismissal, Davila denied WWE's two pending motions regarding the discovery (deposition, document production, etc.) process, which pertained to setting a discovery schedule and barring discovery until the motion to dismiss was decided.
MLW debuted on REELZ last week. Its premiere episode averaged 79,000 viewers overall in the Nielsen ratings, with a 0.03 rating in the key demographic for adults aged 18 to 49. Among cable originals, it placed 132nd for the day in the key demo.