Cody Rhodes On John Cena: 'He's The Ultimate Role Model'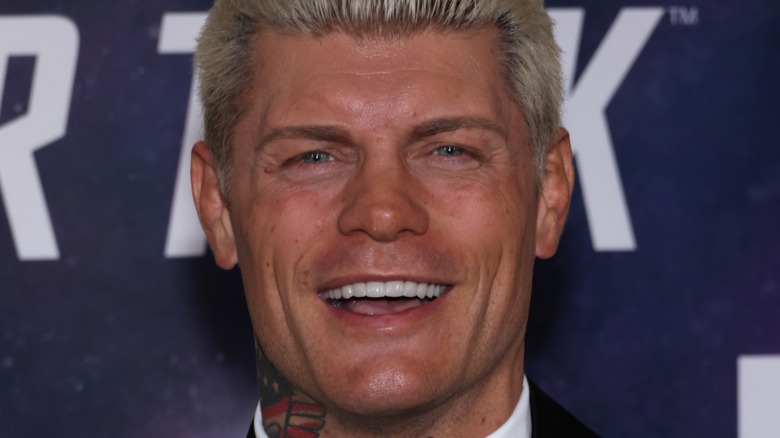 David Livingston/Getty Images
Following "The American Nightmare" Cody Rhodes' stint in AEW, it's safe to say that he is familiar with the responsibility of being a leader and a role model. In an interview with "My Mom's Basement," Rhodes spoke with Robbie Fox about a wrestler who has earned the reputation as the ultimate role model — John Cena.
Rhodes was asked if he felt the responsibility of becoming a locker room leader similar to the 16-time World Champion. 
"John's the ultimate role model as far as how he conducted himself. Whether it was with the media, with the fans — the good fans, the more unruly fans, everything. He is the ultimate role model. And before he became a bus guy, I got to drive him around a little bit. He was just talking, but I was in my mind, just writing everything down that he was saying. He was really invaluable as a person to be around."
The 2023 Royal Rumble winner then explained how he would take on the role. "But I think if you try to copy what he did ... everyone's got to do it their own way. And I think my style of — if I ever was to be somebody that was a locker room leader — would just be to lead by example. I know because my time in management and being an executive, as beneficial as that was to me and as educational as it was to me, sometimes it's easier to lead by example."
Rhodes spent his tenure in AEW not only as a main event-level talent but also as an executive vice president. He then chose to leave that situation and sign with the WWE in 2022, making his re-debut at WrestleMania 38.