Nyla Rose Predicts Major Hollywood Star Will Inevitably Show Up In AEW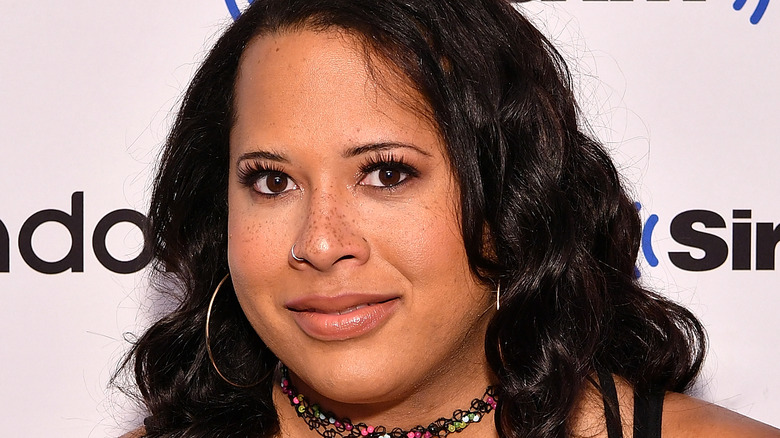 Slaven Vlasic/Getty Images
WWE may soon be "going Hollywood," but there's one movie star former AEW Women's World Champion Nyla Rose wants to see make a cameo in her home promotion instead.
"Pedro Pascal has been in like nine different fandoms ... four months from now and he's showing up at "AEW Dynamite" to escort someone somewhere ... AND HE BETTER TAKE A PIC WITH ME TOO!" Rose tweeted, joking about the actor's recent wave of appearances in television and film. Pascal currently stars in the hit HBO adaptation of "The Last of Us," while also appearing in Disney+'s Star Wars universe series "The Mandalorian." In the past, Pascal has also appeared in shows like "Game of Thrones" and "Narcos," as well as films like "Wonder Woman 1984" and "Kingsman: The Golden Circle."
Surrounding his starring role in "The Last of Us," GQ Magazine recently dubbed Pascal as "the internet daddy for the end of the world," helping solidify his stature as one of Hollywood's top sex symbols as of late. AEW has drawn celebrity talent to its "Dynamite" and "AEW Rampage" shows in the past, though it hasn't brought in the likes of A-list celebrities its rival WWE has been able to recruit. In recent years, sports figures like former NBA star Shaquille O'Neal, NFL quarterback Lamar Jackson, and legendary boxer Mike Tyson have made cameos in AEW. Meanwhile, actors like Lou Ferrigno, Martin Kove, and Rosario Dawson have also made either live appearances or cameos during vignette promos advertising a wrestler.