A&E Announces New WWE Reality Show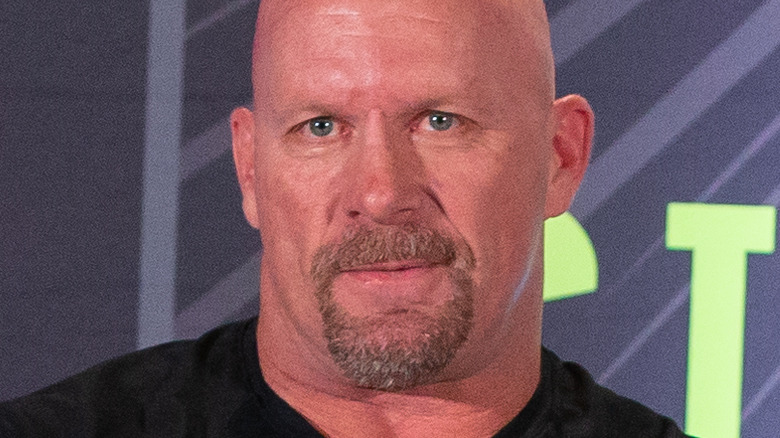 Bill Watters/Getty Images
A&E is expanding their WWE programming this spring with a new show centered around WWE Hall of Famer "Stone Cold" Steve Austin. The ten-part docu series titled "Stone Cold Takes on America" will premiere on April 30 and will follow Austin as he travels in his RV and accepts "challenges from fans that push him out of his comfort zone" while making up for lost time from being a WWE superstar. The show will also feature archival footage to "weave" the story of Austin's old and new life.
Following the news, Austin took to Twitter to address the show announcement. "I've been thinking about my pro wrestling days from way back about how much of my life I spent out of the road chasing a dream and achieving things I never would have thought possible," Austin said. "I gave that business everything I had and it took a lot out of me, and I wouldn't trade it for the world because it was the best job I ever had. But in doing so, I missed out on life. So I'm about to jump in that RV behind me, and we're about to hit the road on an extended road trip, do things I wanna do, see things I wanna see."
Additionally, A&E has also announced the second season for "WWE's Most Wanted Treasures" will premiere on April 30 before Austin's show. Mick Foley, Booker T, and Lita will be featured as they lead the search for iconic wrestling memorabilia including DX's invasion jeep, Macho Man's Mega Powers robe, Austin's cement truck, Goldberg's WWE debut jacket, Roddy Piper's bagpipes, and more.
In 2022, WWE and A&E expanded their partnership with a multi-year deal that would see 130 hours of programming produced. A&E also airs "Biography: WWE Legends" and "WWE Rivals."