New World Order Will Headline New Season Of WWE Series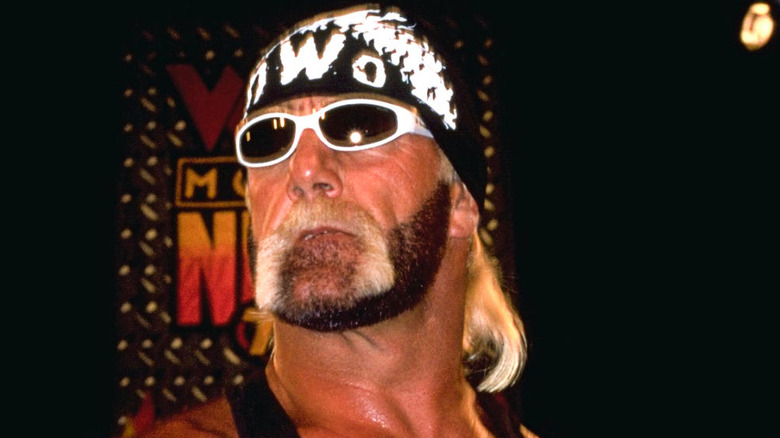 WWE
A&E has announced the centerpiece of its latest season of "Biography: WWE Legends," set to debut later this month. The "WWE on A&E" Twitter account announced Thursday that the New World Order (NWO) would headline its upcoming third season, via a video message narrated by "Stone Cold" Steve Austin. "NWO, now that was big time," Austin, a subject in the series' first season, said. "Kevin Nash, Scott Hall, and Hulk Hogan: one of the greatest factions in the history of sports entertainment. So buckle up, buttercup. It's about to go down on 'Biography: WWE Legends.'"
A&E said the "NWO" episode would be the first to air. The new season of "Biography: WWE Legends" is set to begin Sunday, February 19. A prior report indicated A&E would bring back all three of its WWE series that night, including "WWE Rivals," and "WWE's Most Wanted Treasures." So far, "WWE Rivals" is the only other show the network officially announced a return for, noting a new episode will air after "Biography: WWE Legends." 
"'Biography: WWE Legends' tells the intimate, personal stories behind the success of some of WWE's most memorable legends and events," according to A&E. "Through rare archival footage and in-depth interviews, each episode explores a different legend and their immense impact in the WWE universe and on pop culture." In its first two seasons, "Biography: WWE Legends" covered subjects and wrestlers such as Austin, The Undertaker, WrestleMania, The Ultimate Warrior, "Rowdy" Roddy Piper, "Macho Man" Randy Savage, Kurt Angle, and more.