Dirty Dango Discusses Full Circle Moment With Impact's Brian Myers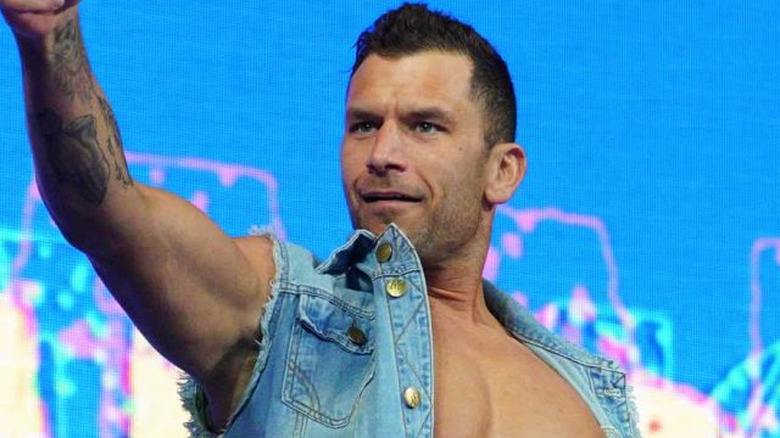 Impact Wrestling
Dirty Dango has a history with a "Major Player" in pro wrestling. Recently, the former Fandango was revealed to have signed with Impact Wrestling, and during a new interview with "Cultaholic," Dango dived into how that all came to fruition courtesy of Brian Myers, who was initially given his own dancing gimmick in WWE.
"He picked me to be his tag partner and they actually went with me to be the Fandango character," Dango said,  "And then Myers came up to me about six months ago and he asked, 'Hey, are you signed anywhere?' I said no. And then he goes, 'What about coming in and doing Bound for Glory as a surprise opponent for me?' And I said sure. So I did the match, and they liked the 'dirtiness' they saw I guess and they offered me a contract."
Dango says he has a lot of friends in the Impact locker room, so being part of that environment wasn't too nerve-racking for him to acclimate to. Being involved in his own construction business up in Maine, Dango later mentioned that he enjoys the freedom of the Impact schedule, as the former Fashion Police "officer" travels to tapings once a month. He continued to give credit to Myers for making it all happen. "Myers and I [have been] intertwined for years," Dango said." I guess you could say he was my 'in' so it was pretty nice of him to do that. A lot of respect. A lot of respect."
If you use any quotes from this article, please credit "Cultaholic" with a h/t to Wrestling Inc. for the transcription.