Kenny Omega Says Ratings Issues Have Derailed AEW Fight Forever's Release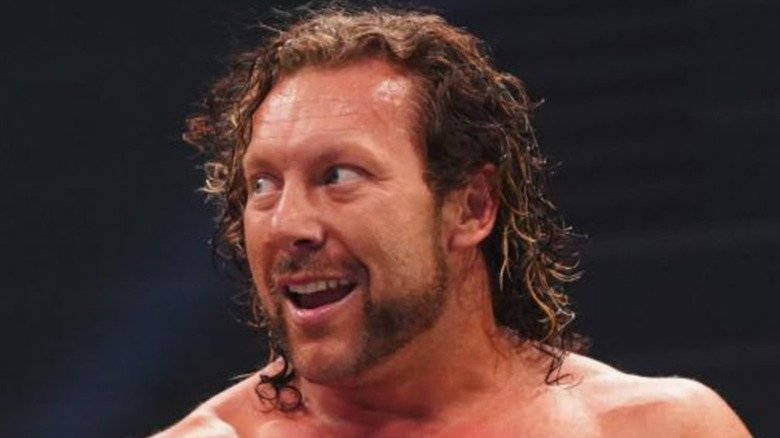 AEW
"AEW Fight Forever" received an official rating earlier this month with the "T for Teen" due to Blood, Language, Mild Suggestive Themes, Use of Alcohol and Tobacco, [and] Violence." However, the quest to get this rating has also been the reason for the game's release headaches, according to Kenny Omega.
During a recent appearance on the "Swerve City" podcast, the AEW Executive Vice President opened up about the issues they've faced trying to scale back "Fight Forever," in order to make it releasable. Omega said that the original version of the game was so bloody that players would have been able to make the ring look like a "murder scene," which he loved, but it may not have been age-appropriate. 
While those issues are in the rearview mirror now, the former AEW World Champion admits that the delays have had a negative impact in some ways. "It does suck that the rating has held us back a little bit because we really wanted to get it out. The longer the time goes by, this finished product that we have of a game is just going to be a little dated."
According to Omega, some recent additions to the AEW roster won't be in the game as it's been finished for a while. That being said, they've struggled to get "in a position to be rated" so that it can be sold. The good news, though, is that they're heading in the right direction and Omega promised fun things in the game, such as being able to skate around the ring and dropkick people with a skateboard. For now, though, a release date has yet to be confirmed.
If you use any quotes from this article, please credit "Swerve City" with an h/t to Wrestling Inc.