Jay Briscoe's Daughter Released From Hospital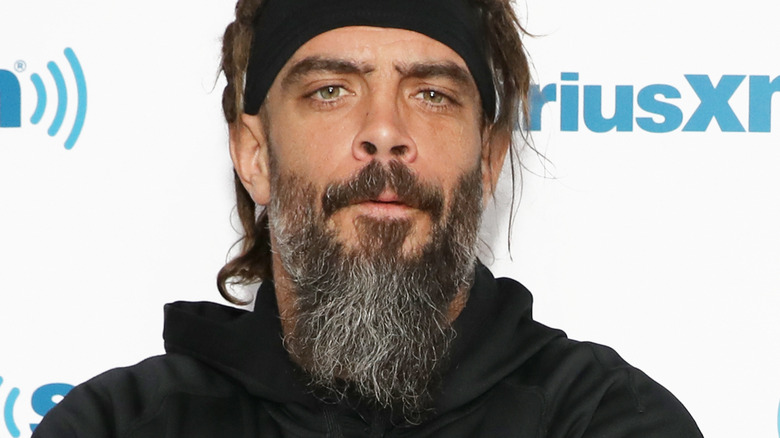 Cindy Ord/Getty Images
Jay Briscoe's oldest daughter Gracie has been released from the hospital more than a month after the fatal vehicle crash that killed her father, the Pugh family announced over the weekend. Briscoe's widow Ashley Pugh previously revealed that their two daughters, Gracie and Jayleigh, had been hospitalized after the crash, and that Gracie needed surgery on her back in order for her "legs to move again." On Sunday, Pugh shared a photo on Facebook of her two daughters in wheelchairs alongside herself and their brother. "Got all my babies back together," Pugh captioned the image along with three heart emojis.
Performers and fans across the wrestling world have shown an outpouring of support for the family in the month since Briscoe, real name Jamin Pugh, passed away. He was 38 years old. A GiveSendGo page supporting the Pugh family has since raised roughly $350,000 to help with his daughters' recovery. There is also a GiveSendGo page set up for Lillyanne Ternahan, 27, who also died in the crash and left behind two children.
At the time of his death, Briscoe held the ROH World Tag Team Championship alongside his brother Mark Briscoe, who has since continued to carry their titles with him in recent appearances. The Briscoe Brothers are widely regarded as having been one of the best tag teams in pro wrestling history. The 13-time ROH World Tag Team Champions were inducted into the promotion's first-ever Hall of Fame class in 2022, while Jay also won the ROH World Championship twice. In total, the Briscoes won 29 tag team championships throughout their 22-year career.