Mark Briscoe Teases Future AEW Title Shot While Promoting ROH HonorClub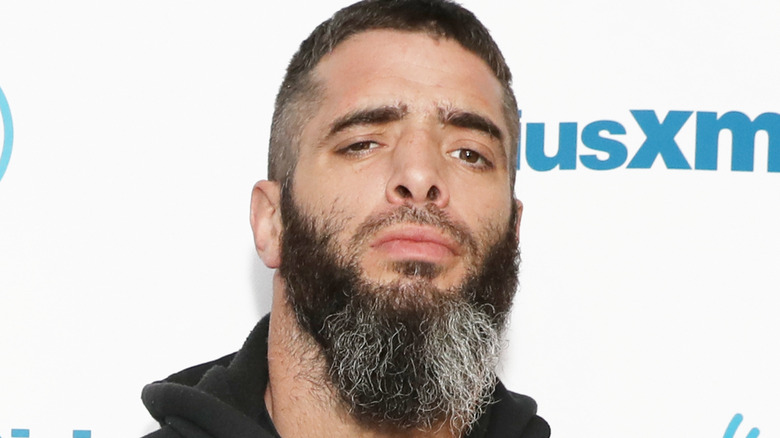 Cindy Ord/Getty Images
Mark Briscoe is feeling "wonderful" after winning his second AEW match and is already predicting – rather, smelling – singles gold in his future.
In an interview with backstage personality Lexy Nair promoting the Ring of Honor streaming service HonorClub, the newly debuted AEW star appeared in good spirits as he's now started to look ahead to a future singles career without his late brother Jay Briscoe. The Briscoe brothers still hold the ROH World Tag Team Championship, having defeated FTR in a double dog collar match at the promotion's Final Battle pay-per-view last December. Mark Briscoe has continued to carry both ROH title belts.
Briscoe has gone on to make two emotional singles appearances in AEW since his brother's death, including a victory over Josh Woods on Wednesday night's "Dynamite." It was also announced that Briscoe is now "All Elite" after he apparently signed with the company recently. Now that it's official, the AEW star appears to be eyeing down a singles title.
"The way that I can see it, I'm 2-0 and I'm smelling something," Briscoe said, mimicking a sniff off camera. "It smells like gold in them there hills! Hey, I don't know. I don't know. Just crazy enough to work, it might be. I don't know. I just don't know."
Briscoe and his late brother made up one of the most decorated tag teams of all time, winning the ROH World Tag Team Titles on 13 occasions on their way to being named hall of farmers in the promotion's debut class. Despite over 20 years in the business, Mark Briscoe has only managed to win one singles title in his career, the JCW Light Heavyweight Championship in 2002.