Jeff Jarrett Delivers Emotional Eulogy For His Late Father, Jerry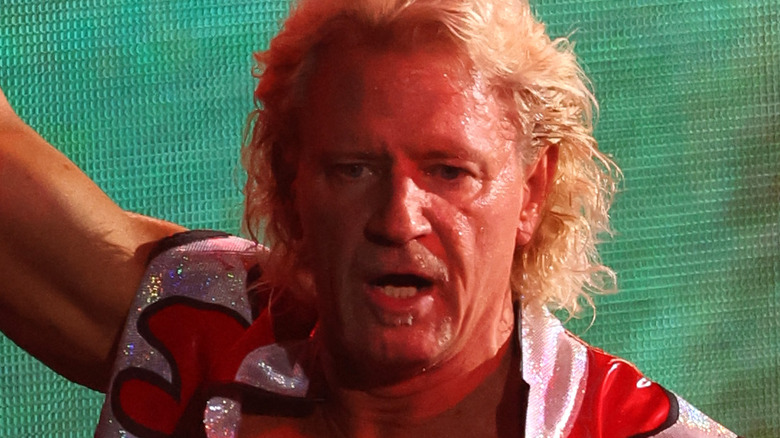 Jason Kempin/Getty Images
On Tuesday morning, a celebration of the life of Jerry Jarrett was held at Long Hollow Church in Hendersonville, Tennessee. It was also live-streamed on YouTube. At a service featuring eulogies from three of his four children as well as family friends including former Memphis wrestling announcer Dave Brown, Jerry's middle son, Jeff, was the first family member to speak. Though they were estranged for over a decade starting in late 2005 stemming from disputes involving the wrestling business, they reconciled shortly after Jeff got sober in late 2017.
"We got a saying in sobriety," he said to open the eulogy. "The good news is you get your feelings back. The bad news is you get your feelings back. So I hope you will all bear with me through that."
After thanking everyone who had sent condolences to the point it was "overwhelming," he moved on to his father's life.
"My dad never had a father. He went off to the war, came back, but he didn't come home. [...] Mike [Tenay] used to say that my dad was the most well-read individual that he's ever met. Dad always had a book – history, philosophy, autobiography – it's what he did. He read, read, read. And over the last week, I've kind of had time to reflect, and really think through that. And I think in so many ways, that's how my dad learned. Self-taught."
'He didn't have a dad that taught him'
Jeff explained how Jerry's thirst for knowledge was driven by his home life as a kid.
"He self-taught himself in so many things, and growing up, I can remember, 17 years of age, sitting at a breakfast table and your dad reading the Martin Luther King speech 'I have a dream,' Jeff recalled through tears. "And he would start crying, and I never really understood why he would get emotional. But as the years rolled by, I understand that he didn't have a model, he didn't have a dad that taught him, so he modeled speeches and words of wisdom, and that's just how he fathered."
After noting that his dad carried around a copy of "The Man in the Arena," the poem taken from a Theodore Roosevelt speech of the same name, Jeff read two more of Jerry's favorite poems: "If" by Rudyard Kipling and "Keep Going" by Edgar A. Guest. Jeff had read the latter as part of his first promo in the wrestling business and also tweeted it last week as a salute to his father.
'Keep Going'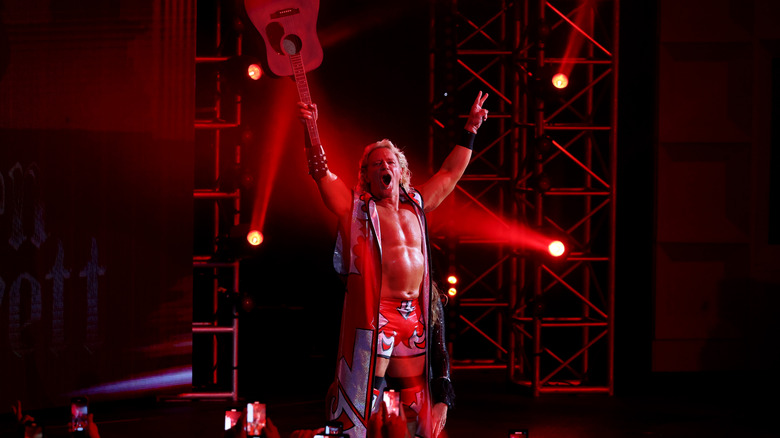 Jason Kempin/Getty Images
"Five and a half years ago, I had two feet in the grave and the rest of myself on the way," he said. "But only by the grace of God am I standing here, but this poem, ["Keep Going,"] from an earthly perspective, is the mentality that kept me going. I had no relationship with my wife, I had no relationship with my kids. My business was a disaster. I had friends, but they just tolerated me. But the words that I'm about to read, in so many ways, sustained me, and that gives me strength to know that my dad, Jerry Jarrett, will live on in me until I meet my creator, and I pray to God that these words live on in my kids, and my nieces and nephews. Because my dad believed every word of this."
After reading the poem, he repeated that last message for the youngest generation of the Jarrett family to close the eulogy.
If you use any of the quotes in this article, please credit the "My World With Jeff Jarrett" YouTube channel with an h/t to Wrestling Inc. for the transcription.