Mick Foley Doesn't Understand Why Wrestlers Say Their Opponents Are Garbage In Promos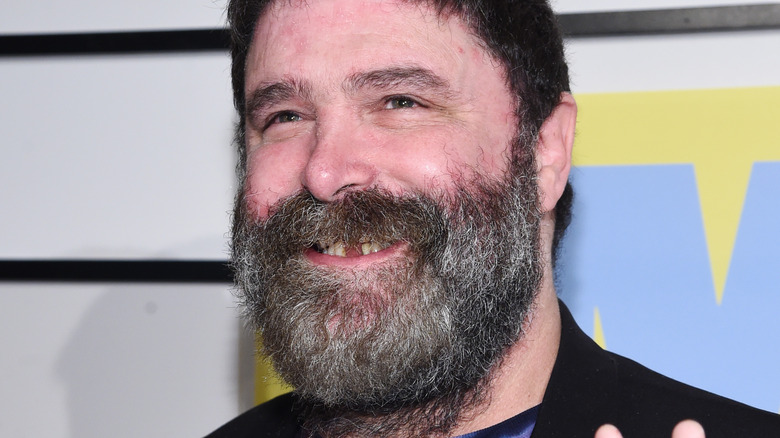 Jamie Mccarthy/Getty Images
If anyone knows a thing or two about cutting good promos in professional wrestling, it's WWE Hall of Famer Mick Foley. But the legendary star wasn't someone who used to rehearse them a whole lot.
On the latest episode of "Foley Is Pod," Foley broke down his process for cutting the best promo. "I never practiced a promo," Foley said. "I had them in my head, usually cutting them in the car. Sometimes I would cut them at the gym."
To get a feel for future promos, he'd watch himself back later on, and while he remains harder on his own work, he knew when something hit. He even considered himself one of the top promos in the business from time to time. That said, he never understood labeling someone "garbage." To him, building up the opponent was even more important than building himself up.
"It always got to me when someone would dismiss his opponent as being a joke or piece of garbage," he explained. "Because then the old adage is if that's the case and you win, you beat a piece of garbage. If you lose, you lost to a piece of garbage."
When cutting promos at the gym, he'd have two tells, those being his fingers and right eye twitching. For a moment in time, he'd get lost before his wife snapped him out of it. "It would be one thing to say it's off the cuff, which in some sense it was," he added. "And almost always, your first take is going to be the best." There were exceptions, of course, but that's how Foley operated.
If you use any quotes from this article, please credit "Foley Is Pod" with a h/t to Wrestling Inc. for the transcription.