Freddie Prinze Jr. Thinks Logan Paul Vs. Seth Rollins Will 'Tear The House Down'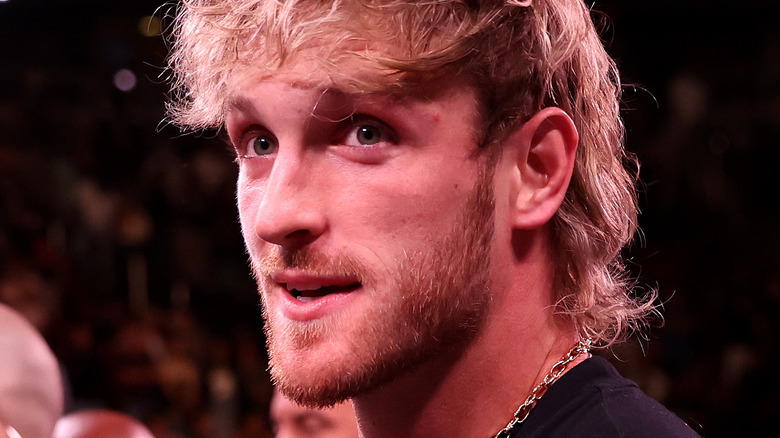 Christian Petersen/Getty Images
Logan Paul and Seth Rollins look to be on a collision course with a match at WWE WrestleMania 39 all but confirmed. Their paths first crossed during the men's Royal Rumble match when Paul eliminated Rollins from the bout. Then, during the United States Championship match at Elimination Chamber, Paul made a surprise appearance to attack Rollins, ultimately costing him that match as well. During a recent episode of "Wrestling With Freddie," former WWE writer Freddie Prinze Jr. analyzed their new rivalry.
"Now, I'm gonna say the bad before the good. That was one of the worst curb stomps I've ever seen," Prinze Jr. said about Paul's curbstomp to Rollins inside the Elimination Chamber due to his foot barely connecting. He added, "[Paul's] a better heel when he thinks he's a babyface than when he tries to be a heel. This time, he was trying to be a heel, and it didn't come off that believable." Despite the gripes about Paul trying to figure out his character, Prinze Jr. believes Paul vs. Rollins will be a show-stealer. "I'll bet you this — Seth Rollins and Logan Paul will tear the freaking house down. I can't believe I'm saying that, but I know they're gonna."
Paul made his WWE in-ring debut at last year's WrestleMania in Dallas when he teamed with The Miz to defeat Dominik and Rey Mysterio. On the other hand, Rollins has been a staple of WrestleMania for a decade now but hasn't won a match at the grand event since beating Brock Lesnar for the Universal Championship at WrestleMania 35 in 2019.