Deathmatch Wrestler AKIRA Signs With MLW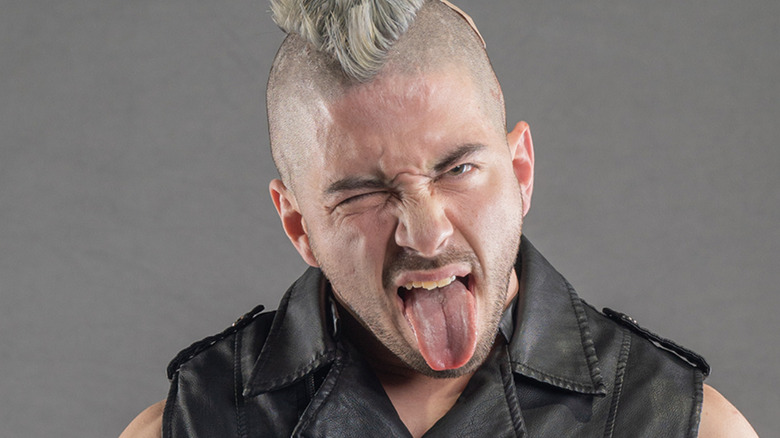 MLW
AKIRA is officially a member of the Major League Wrestling roster. In a press release put out by the company on February 22, MLW announced the signing as they look "to expand [their] roster, with the arrival of [their] new hit series, MLW UNDERGROUND on REELZ." "Underground" premiered on February 7 and currently airs every Tuesday at 10 PM ET.
"AKIRA has traveled to every corner of combat sports, from the world of glass and barbed wire to battling in martial arts and catch-as-catch can," the press release read. "Earning an underground rep for being a dangerous combatant with an unusual ability to endure pain and convert it into momentum to triumph in battle, AKIRA is 1000% fearless. AKIRA's goal is to become the best in the world, defy those that held him back, and showcase a new era of fighter with a new way. The AKIRA way."
The press release also noted that AKIRA's next appearances will be at the "MLW Fusion" War Chamber event on April 6 at the Melrose Ballroom in Queens, New York, and at "Battle Riot V" on April 8 at the 2300 Arena in Philadelphia, Pennsylvania.
AKIRA first appeared in MLW at "Blood & Thunder" on January 7, and managed to pick up a win over Mike Law in a Hardcore Match. His next appearance came at "Superfight" earlier this month after he defeated former MLW World Tag Team Champion Calvin Tankman.
AKIRA made his wrestling debut in 2018 and has appeared in companies such as Game Changer Wrestling, Prestige, Insane Championship Wrestling, and Beyond.