Jim Ross Explains Why Austin Vs. Hogan Didn't Happen In WWE In 2003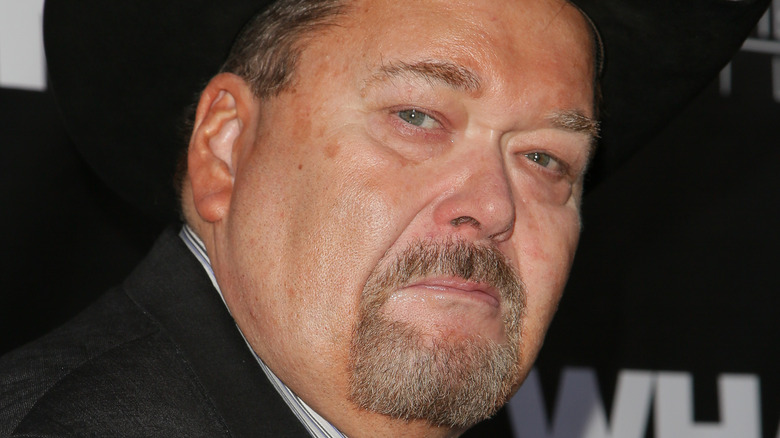 Chelsea Lauren/Getty Images
Hulk Hogan vs. "Stone Cold" Steve Austin is a dream matchup that never became a reality. The two mega stars were not booked to face each other despite both working for WWE in the early 2000s. One night the pair could have collided was at No Way Out in 2003. Instead, Austin faced then-"Raw" General Manager Eric Bischoff while Hogan battled The Rock in a WrestleMania 18 rematch. Current AEW commentator Jim Ross has explained why a clash between the two former WWE Champions never came to be when recently discussing the 2003 premium live event. 
"Austin didn't want to work with him," Ross said on the "Grilling JR" podcast. "It was the wrong place at the wrong time. There was a time in both of their careers when that match should have been the dream match. The two biggest stars in the last two generations of wrestling fighting each other. But, again, and I'm not trying to make excuses for Hogan, but all truth be known, he should not even have been in a ring [in 2003] because he couldn't get it done anymore." 
Ross previously disclosed that Austin was against working with Hogan because he felt their styles would clash. "The Texas Rattlesnake" also believed the high-profile collision would not have lived up to the hype. The former "WWE Raw" commentator understands that there was nothing personal behind Austin's decision.
If you use any of the quotes in this article, please credit "Grilling JR" with a h/t to Wrestling Inc. for the transcription.