The Miz Thrives On Booing, Wants Fans To Be Even Louder With Them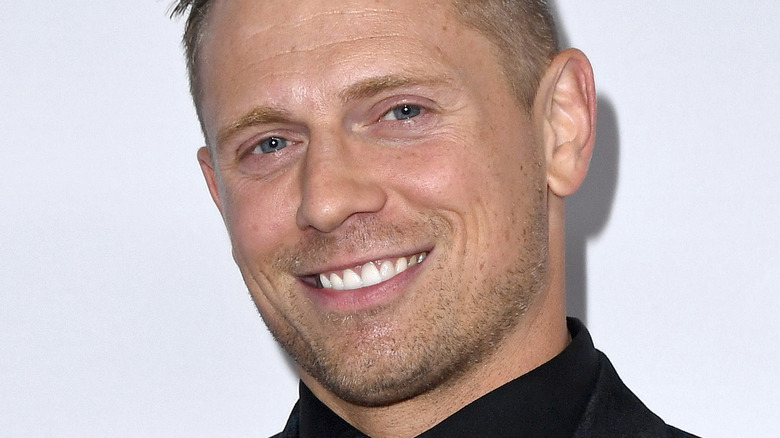 Mindy Small/Getty Images
The Miz has made a career out of getting WWE fans to root against him ever since his debut on "WWE Tough Enough" in 2004. A majority of WWE stars tend to go through character changes as it relates to being booked as a babyface or heel, but Miz is one of the few who has overwhelmingly been portrayed as an annoying heel, and it's brought him much success in the form of two WWE Championship reigns, a WrestleMania main event, and several runs as Intercontinental and Tag Team Champion. "The A-Lister" recently took to TikTok to answer a fan who asked if he struggles dealing with boos from the crowd.
"I live for the boos," Miz said. "I love it. Some people like to be booed or chanted 'you suck,' [but] I'm a button pusher. I've gotten it from my dad." Miz explained a time where his dad kept asking the same question in an annoying manner, and that's when he realized where he inherited that trait from. Miz added, "I enjoy the booing, so if you're going to boo me, boo louder. And if you start cheering me, I'm probably gonna turn it to make sure that you're booing me because I just like it more."
The Miz did experience two brief runs as a babyface throughout 2013 when he mostly chased after midcard titles and again in 2019 coming out of his feud with Shane McMahon. Despite fans loving to hate on him, Miz's popularity landed him his own reality series "Miz & Mrs." which has aired for three seasons on the USA Network.