Bully Ray Believes Jon Moxley Bleeds Too Much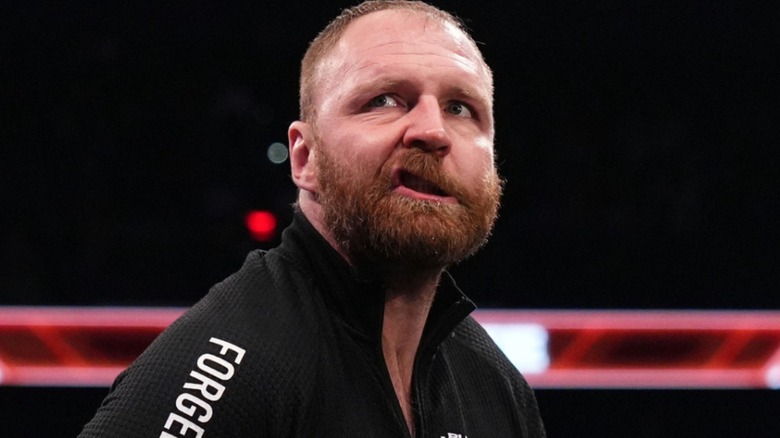 AEW
Less is more for WWE Hall of Famer Bully Ray, and he thinks Jon Moxley would benefit from that mentality when it comes to his penchant for blood. The ECW veteran shared his thoughts on the matter on today's "Busted Open Radio," given Moxley's frequent bloodshed, particularly during last night's "AEW Dynamite."  
"I'm in agreement with a lot of people where Moxley is bleeding a little too much," he said, "and it's a little too much cause it really doesn't mean anything. Imagine if Jon Moxley had not bled one time in the past month," he continued, "but he would have bled last night. It would have meant so much more."
Bully Ray said that since Moxley is set for a Texas Deathmatch with "Hangman" Adam Page at Revolution, him "donning the crimson mask" after not seeing any color for weeks would have packed more of a punch. He also stated his belief that Evil Uno should have never bled last night either. He understands that blood was a major part of his days in ECW, but there was a reason for that.
"Blood was as much a part of the company as the great wrestling or the gratuitous violence," he offered. "It seems like lately, blood has become commonplace with Jon Moxley as if Jon's the bleeder. 'He's gonna bleed every night like Terry Funk or Dusty Rhodes or Abdullah The Butcher.' I just want it to mean something," he added, "and last night if the only blood you saw was Jon Moxley's blood spilled on the mat and on his face because 'Hangman' hit him with barbed wire brass knucks to set the table for what we're gonna see in the Texas Deathmatch, then I get it. Then it means something."
However, Bully Ray left the subject with one final criticism. "The blood meant less to me last night because I've seen it so much."