Matt Hardy Says Jeff Hardy Is 'In The Best Space I've Seen Him In For Decades'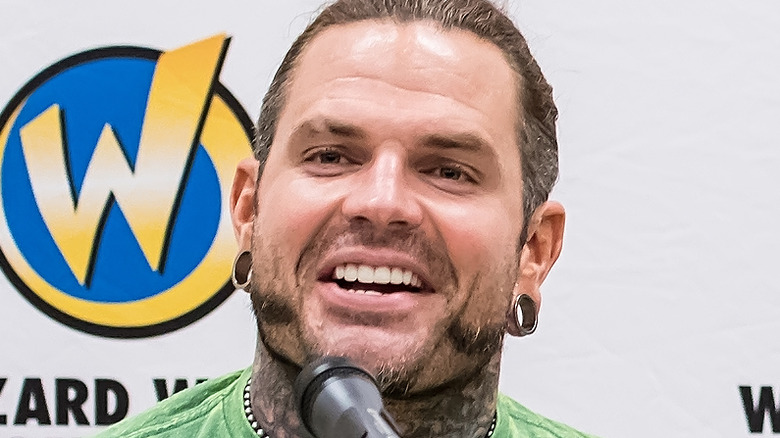 Gilbert Carrasquillo/Getty Images
Matt Hardy has an update on his brother Jeff, and it's a very positive one. Jeff Hardy hasn't been seen in AEW since being charged with his third DUI, and on Thursday, his court case was closed after he plead no contest. He'll serve no jail time, but will have his driver's license suspended for 10 years, and will be on probation for two years.
Jeff's no contest plea means that he accepts conviction of the charge given to him, but doesn't officially accept or deny guilt. Hardy was originally facing the possibility of spending up to five years in prison for his actions. After word got out about Jeff, Matt took to social media to express how happy he is for his younger brother, particularly his ability to hit the reset button on his life.
"Incredibly proud of my brother," Matt tweeted along with a vintage picture of the Hardy Boyz. "For the last 9 months, he's worked extraordinarily hard on himself. He's in the best space I've seen him in for decades. I'll always support him, believe in him & love him. I'm excited for your new lease on life & where it takes you." Jeff was arrested over the summer in 2022, while he and Matt were right in the thick of the AEW World Tag Team Championship hunt. His arrest caused AEW to shift direction, and Tony Khan suspended Jeff indefinitely, insisting he had to get treatment for his addiction issues and resolve his legal problems.