Carmella Opens Up About Ectopic Pregnancy, Getting Support From Stephanie McMahon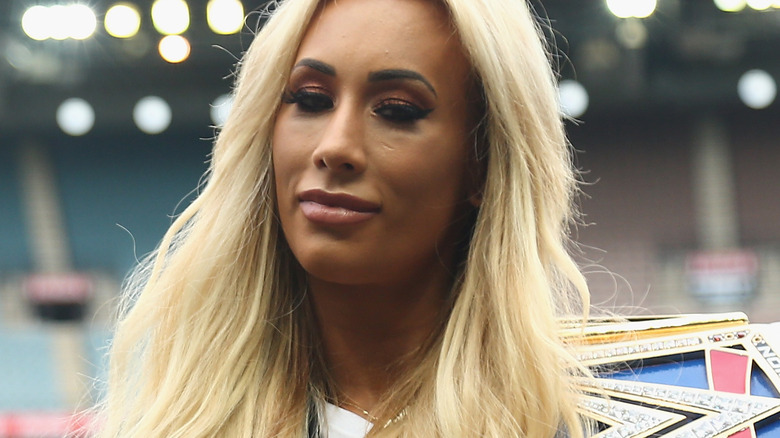 Robert Prezioso/Getty Images
Earlier this month, Carmella returned to WWE action after a six-month layoff where she recovered from the complications of, in quick succession, a miscarriage and an ectopic pregnancy. On Friday, WWE Carmella joined her husband, Corey Graves, on his "After The Bell" podcast and went into detail about the medical issues that she first made public in October.
"It's something that a lot of women don't actually make it through, so I feel very fortunate," she said of the ectopic pregnancy. "And that's what's so crazy; my friends, family? No one realized how extreme this is. My husband included!"
"I'm just so grateful I listened to my body," Carmella added. "There was a moment where I wasn't sure what was happening; my stomach was killing me, [so] I asked you to take me to the emergency room. [...] Once I realized it was, in fact, an ectopic pregnancy, which — not to get super technical — [means] it's in your fallopian tube, not in your uterus, so at any point, basically, it can explode and you can bleed to death. Which is insane to think about!"
For his part, Graves admitted that once it was properly explained to them, he realized "I need to be a better partner, I need to be more supportive" because he had not realized his wife was in the midst of a life or death situation. "When I found out that you could have died from that, that rocked my world," he said.
'Forever grateful'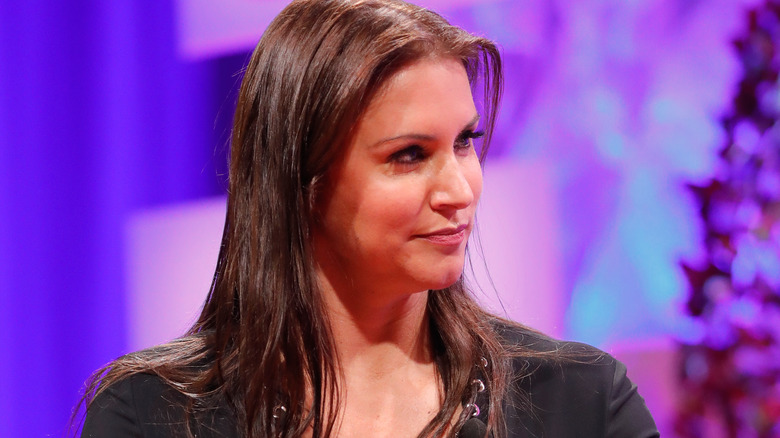 Paul Morigi/Getty Images
It was a hard road back to WWE.
"I was on bedrest for four weeks straight, couldn't do anything — but then I'm also processing the loss of our baby," Carmella said. "I was in a deep depression for a while ... I have never felt so alone. Because it's kind of like blaming yourself: 'What did I do wrong? How could I have prevented this?' But [it] turns out there's nothing I could have done. It's just how your body reacts. And women came out of the woodwork; that's why I wanted to share my story ... If I'm going through this, surely there are other women out there ... or anyone going through that."
One person was particularly supportive during her recovery: Stephanie McMahon, then co-CEO of WWE.
"She was so supportive of me through all of it," Carmella explained. "Reached out to me several times, we had several phone conversations about it." McMahon also texted Carmella to check in after her return to television a few weeks ago; Carmella felt "forever grateful" for the support.
As for her in-ring return, Carmella wasn't sure what her place in the company would be, or how long it would take to get back into ring shape. One thing that helped was getting "a lot of acupuncture," with the caveat that her acupuncturist "doubles as a therapist." Her family also functioned as a strong support system.
"I'm so grateful that I'm able to return to the moonwalking, trash-talking princess of Staten Island," she said.