Backstage News On Davey Boy Smith Jr.'s Initial WWE Plans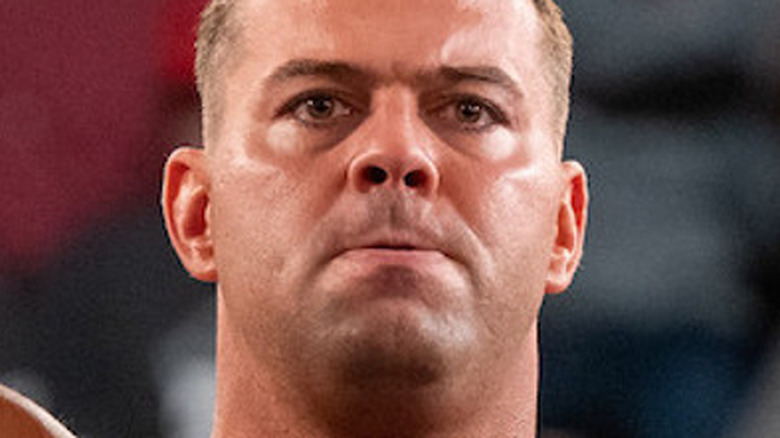 Fightful Select recently spoke with former WWE Tag Team Champion Davey Boy Smith Jr about both WWE and MLW. When asked if he'd re-sign with WWE, Smith said that if he did, "it would only be for the paycheck" and doesn't believe "that his heart would be into the content they produce."
Smith revealed more about his last run with WWE and what was originally to happen. Smith in 2021, signed back with WWE, but only worked dark matches, and four months later he was released. WWE original's plan for him before his release was to have him play a gimmick character "Stampede Stud." Smith was excited about the gimmick and according to Fightful Select, even Vince McMahon told him that he looked good. Before his release, Smith was supposed to debut for "SmackDown."
Smith also revealed to Fightful Select that he's been "enjoying his time with Major League Wrestling." Smith's most recent MLW match was on February 4 at MLW Superfight 2023, where he defeated Alex Kane in a No Ropes Catch Wrestling match. Smith noted that the match was pitched to him, not one of his own, though he spoke "highly of the creative freedom in MLW."
The former MLW Tag Team Champion also spoke about another reason why he's happy to be in the promotion — he gets to work with his cousins, the Billington Bulldogs. Before MLW, they didn't get to keep in "touch as often as he'd liked." Along with MLW, Smith is also working with WWE Hall of Famer Bret Hart in the Dungeon Wrestling company.