WWE Files To Trademark 'Zack Ryder' And Other Current And Former Names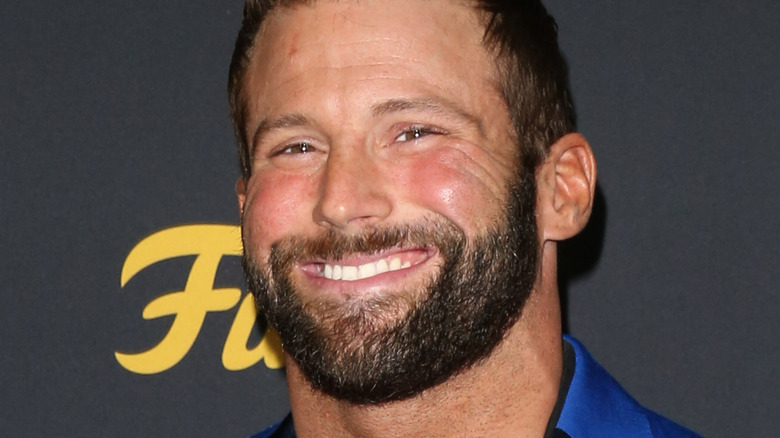 Paul Archuleta/Getty Images
WWE filing to trademark character names is nothing new, but it does become a talking point when former names resurface. PWInsider reports that WWE recently filed trademarks for familiar names including Ezekiel Jackson, Zack Ryder, Dolph Ziggler, and Drew McIntyre for "entertainment services" purposes.
Matt Cardona competed as Ryder in WWE for over a decade and picked up the United States and Intercontinental titles before his 2020 release. Cardona filed to trademark the Ryder name in January but was ultimately denied it. He later explained that WWE had let the trademark lapse, so he sought it out for merchandising purposes. The self-proclaimed "Deathmatch King" had an idea for a Cardona vs. Ryder cinematic match, but that now appears to be off the table.
Jackson joined WWE's main roster in 2008 and had various gimmicks, which included being Brian Kendrick's bodyguard, the final "ECW" Champion in WWE, and a member of The Corre. He had a brief run as Intercontinental Champion in 2011 but his activity dropped off in 2012 due to injuries before officially departing in 2014.
Ziggler and McIntyre remain active competitors in WWE on "Raw" and "SmackDown," respectively. Ziggler's WWE career has spanned 15 years and has included numerous championship wins along the way. McIntyre was released from WWE in 2014 but later returned in 2017. He became a main event star in 2020 and helped carry the company through the pandemic era as WWE Champion.
Following this trademark news, Cardona responded on Twitter by stating, "Smart. Gotta protect us ECW Originals," referring to himself and Jackson.