Blue Meanie Claims Scott Hall And X-Pac Had No Problem With ECW's NWO Parody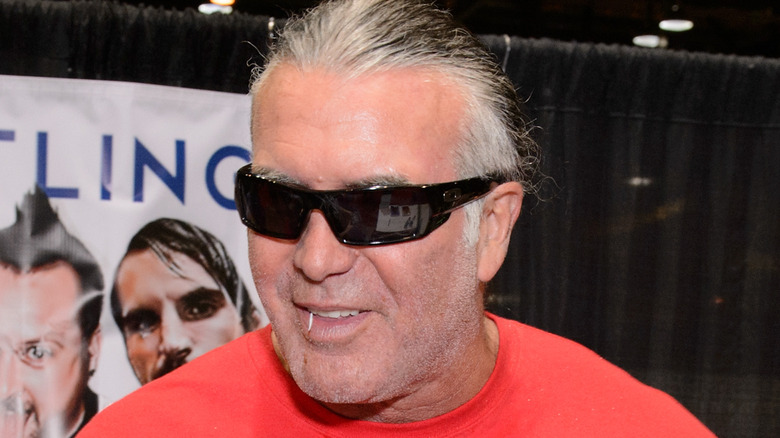 Daniel Boczarski/Getty Images
The NWO thought the BWO was indeed "too sweet." ECW original Blue Meanie joined "In Depth" on AdFreeShows.com to discuss the rise of ECW with Harvard scholar Tom Deschenes, and the faction's affinity for parody was brought up. Raven became a big catalyst for his minions Meanie and Stevie Richards doing satire. It started out as them mimicking The Fabulous Ones, but eventually matters came to a crescendo with the BWO.
"There was a little bit of hesitation on Stevie's part because he was afraid that doing a parody of guys who had that much political power would kind of hinder us a little bit," Meanie said. "Raven's like, 'Look, I'm cool with them, don't worry about it. Just do it, all right?' And we're like, 'All right, we trust you, and then it just became a matter of who's gonna be who."
Meanie became "Da Blue Guy," a parody of Scott Hall, while Richards ("Big Stevie Cool") and Nova ("Hollywood") parodied Kevin Nash and Hulk Hogan, respectively.
Meanie recalls running into Sean Waltman, who gave his approval of the parody, and later meeting Hall, one of the NWO's founders. "Scott Hall did a loop in ECW and I met him and I was like, 'Hey man, I hope you don't mind,'" Meanie said.
Hall loved it and said he and Nash would go to a bar after WCW shows and see ECW on TV. Hall would take those opportunities to rib Nash. "'Well, he's me and it's the BWO, so I should be the leader of the NWO,'" Meanie recounted Hall saying. "And Nash was super cool about it, and then later on, I'd hear from Hogan that he loved it. Like they say, imitation is the sincerest form of flattery, and we never did it with any malice."