Diamond Dallas Page Says Jake Roberts Has 'Risen From The Ashes'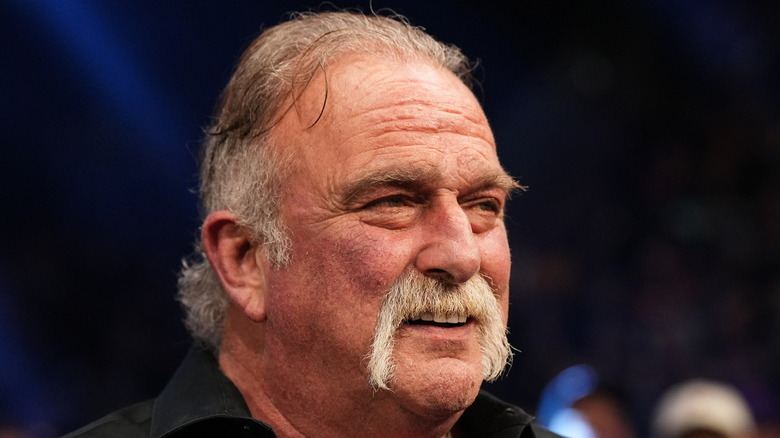 AEW
Diamond Dallas Page is in awe of the recovery that Jake "The Snake" Roberts has made. Roberts has a long history of drug and alcohol addiction, but with some assistance from Page, he was able to fight off his demons and start to get sober over a decade ago. Speaking to Daily DDT's "WrestleRant," Page recalled Roberts once being in such bad shape that he sounded incoherent during conversations.
"He was so far gone, it got to a point where I would say to him, 'Jake, we've got to start to try to fix this. When you're about to say something, I don't care what it is; say the opposite.' It was that bad." Page said that as Roberts was progressing with his sobriety, the conversations he had with the fellow WWE Hall of Famer were becoming "semi-intelligent." Page said Roberts just kept getting better, and by year three of his sobriety, he felt as if he were speaking to a different person. Page noted that he had known Roberts from his partying days, and it's good to know he has "risen from the ashes."
"He's like eight weeks away from turning 68, and he's living his best life," Page said. The former three-time WCW Champion also said that every year Roberts makes more money, has more time with his kids, and is able to take time for himself. Today, Roberts works with AEW. While he continues serving as Lance Archer's manager on TV, he recently revealed that his new role within AEW is helping develop characters.
If you use any quotes from this article, please credit Daily DDT with an H/T to Wrestling Inc. for the transcription.