Chad Gable Labels Himself A 'Real Wrestling Geek,' Never Considered MMA After Olympics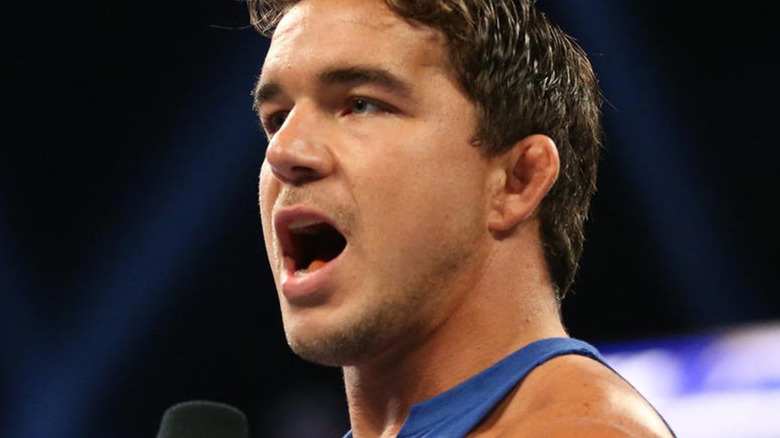 WWE
Many roads lead to professional wrestling, with a number of the greatest wrestlers starting out in football, volleyball, and other team sports, while others have found their way through boxing, MMA, and other combat sports as well. And though that last route could have worked for him, Chad Gable never considered the path from the octagon to get to the squared circle.
In an interview with "Fightful," the Olympian revealed that he "wasn't as big of a fan [of MMA] as everyone else was." Though he would watch occasionally, it was never something that resonated with the Alpha Academy founder. Instead, he was focused on following in the footsteps of his heroes on his VHS tapes. 
"I was a fan of pro wrestling since I was six years old," said the four-time tag team champion. "I was one of the tape traders in the 90s and still have had my old collection. I was on all the message boards in the 90s when they were first becoming cool. [I was a] real wrestling geek from the beginning, so that's all I ever wanted to do."
After dropping names like Kobashi and Misawa as favorites, Gable shared that his fandom even manifested when he would show up to amateur wrestling tournaments with his own shirts and singlets like the pro wrestlers he admired. He was concerned that his size would hold him back, but that didn't stop his WWE pursuits. 
"Amateur wrestling was like my life for 20 years, so it was what I also loved. But you know when there's a choice of "are you gonna make it in WWE or should you keep doing this wrestling thing," the choice was pretty clear back then. It was my segue."