Dax Harwood Analyzes Why Roman Reigns Was Booed By WWE Fans During His Babyface Run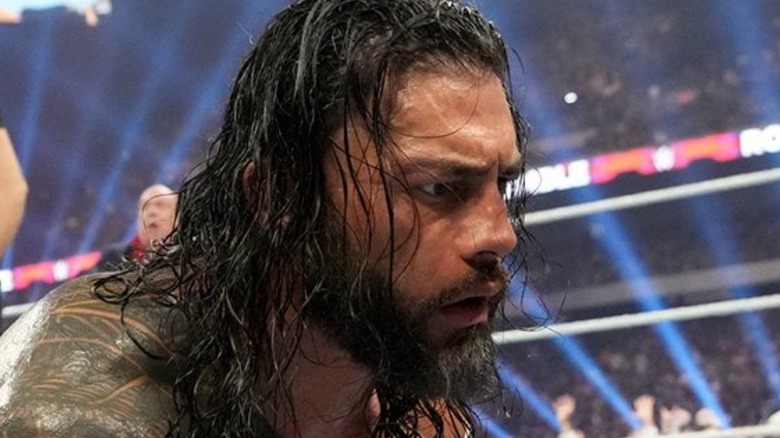 WWE
Once upon a time, not too long ago, before he was "The Tribal Chief" and the Undisputed WWE Universal Champion for over 900 days, Roman Reigns was struggling. He was still a main eventer and a title contender, but before The Bloodline as a babyface, Reigns was often getting booed out of the building. On a recent episode of his podcast "FTR With Dax," Dax Harwood discussed the why before tapping into the larger relationship between babyfaces and heels in professional wrestling. 
Harwood explained that Roman was always booked to be on top, with nobody worrying about him losing. "That's kind of why the fans turned on him at the time," Harwood declared. "They just had nothing to cheer. It's kind of like the Superman effect. Superman does have Kryptonite, but other than that, he's bulletproof."
While at it, Harwood also analyzed the differences between faces and heels and how it factors into the creation of matches. "After the good guys get their redemption and beat us up, why do we have a match?" he asked. "The match is where they beat us up, and that's where they get their redemption eventually, down the road," he pointed out.
Despite currently being under contract with AEW, Harwood credits this as a problem WWE — and specifically Vince McMahon — created. "I think that we have seen for so long the WWE style of booking where the babyface always prevails, right? More often than not, it's worked for Vince for years, but more often than not, the babyface always prevails."