Sonya Deville Has 'No Heat' Within WWE In The Wake Of Firearms Possession Arrest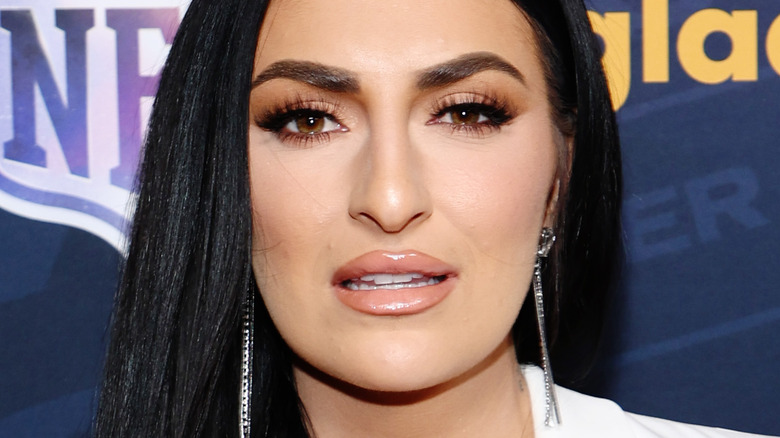 Mike Coppola/Getty Images
In the wake of her arrest for firearms possession, Sonya Deville appears to still be on good terms with WWE. According to PWInsider, Deville is still on track to make her upcoming appearances for the company, and will remain on the road. The report also noted there is no internal heat with WWE officials surrounding her arrest. After a stalker broke into her home and attempted to kidnap her in 2020, Deville made WWE aware that she'd be applying for a permit to carry a gun for her own safety. That permit was soon expedited by a judge.
Unfortunately, said permit did not carry over into the state of New Jersey, where Deville was traveling through last month. Deville registered the weapon in her state of residence, Florida, so when the handgun was found in her glove compartment by a valet attendant in Atlantic City, her permit was ruled to be invalid, and police charged her with possession of a firearm without a permit. The incident itself appears to be the result of confusion by the valet attendant, who apparently searched through Deville's glove compartment to find a misplaced ticket for her car. As they were searching, though, the attendant discovered Deville's gun locked inside.
As Deville prepares for a court appearance later this month, she is slated to compete against Charlotte Flair at a Madison Square Garden live event on March 12. Though she hasn't appeared on television since the arrest, Deville made her rounds on WWE's live event loop last weekend in Champaign and Rockford, Illinois.