GUNTHER Insists He And Brock Lesnar Are Destined To Be Opponents In WWE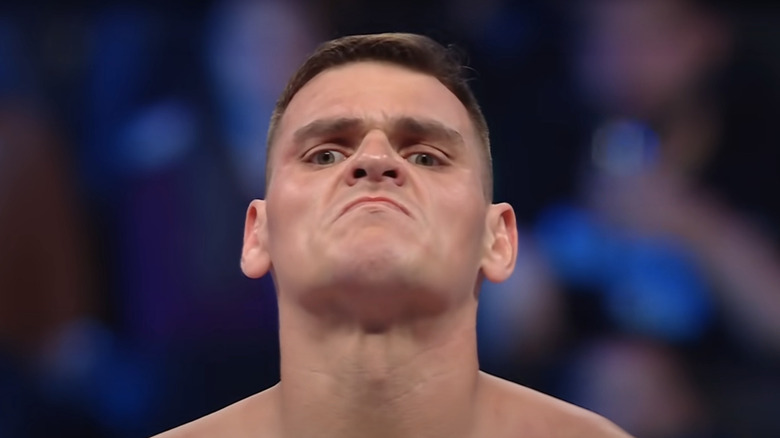 WWE
The term "dream match" gets thrown around in pro wrestling circles all the time. Occasionally, we get to see some of these wild hypotheticals come to life such as Kevin Owens vs "Stone Cold" Steve Austin at Wrestlemania 38. But if you're WWE Intercontinental Champion GUNTHER, there's only one match that you want to manifest into reality and that would be against Brock Lesnar.
During his appearance on "The Ringer Wrestling Show," GUNTHER made it crystal clear that Lesnar is the main person who sits atop his dream opponent list. Furthermore, the Imperium leader believes that it's only a matter of time before they cross paths again.
"Brock is the one that has to happen at some point," said the intimidating Austrian. "I think I made him my personal biggest obstacle. The [Royal Rumble] was literally the first time I met him. [It was] brief, but that moment that we had in the Rumble was great because that was all I needed out of it. It was basically like a real-life confirmation that the audience is up for that. They want to see it."
While it may seem like GUNTHER's desire to stand toe to toe with Lesnar stemmed from that interaction at this past Royal Rumble, it's actually something that the imposing competitor has had in mind for some time now. He explained, "When I watched him when he started in WWE, he was always the most impressive guy to me. Absolute beast. I saw his stuff in Japan and UFC, then he came back and he's been on top since then. One of the best wrestlers to ever do it in my mind. For that reason, I want to be able to prove myself against him."