Cody Rhodes Enjoys Hearing That He's 'The Right Guy' To Face Roman Reigns At WrestleMania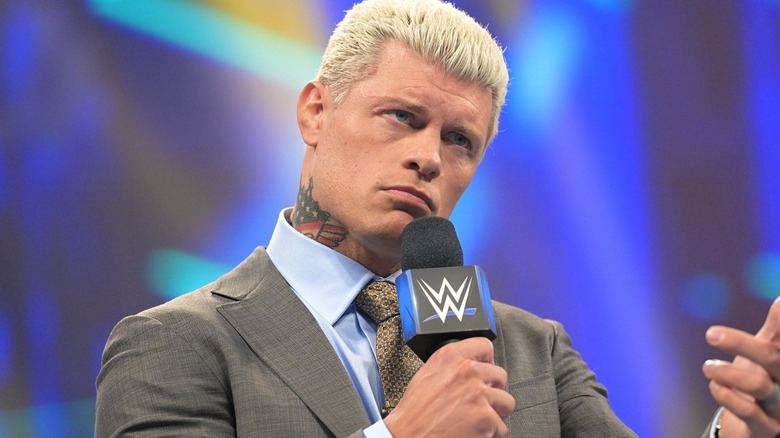 WWE
Cody Rhodes is living his American dream at the moment. The 2023 Men's Royal Rumble winner is set to face Undisputed WWE Universal Champion Roman Reigns at WrestleMania 39 in Los Angeles. He's doing his best not to get swept away by the support he's received from the industry.
"The poster for WrestleMania came out the other day," Rhodes told Sportskeeda, noting that he was receiving kudos from people he'd worked with many times, as well as some who he'd worked with only once. "Obviously I'm a sentimental guy, but [it] really put a level of responsibility on me." Rhodes has been buoyed by his peers' praise.
"It's great to hear someone say 'he's the right guy to face the guy,'" Rhodes gushed, "but for me personally, I have to go out and execute, I have to go out and deliver, it can't just be a pipe dream, can't just be hope. It has to be hope and execution." Rhodes says he's done his best "not to get too high on the love" that he's received from the wrestling business, but also not to let any criticism weigh him down. "None of it matters unless you go out there and execute and give them something to love and cherish."
This year's WrestleMania will mark one year since the former AEW Executive Vice President returned to WWE at WrestleMania 38. Rhodes was then sidelined for months with a pectoral injury before he made his comeback in January at the Royal Rumble, just in time to win the match and punch his ticket for the main event of WrestleMania.