Konnan Recommends Turning Jeff Hardy Heel Upon His Return To AEW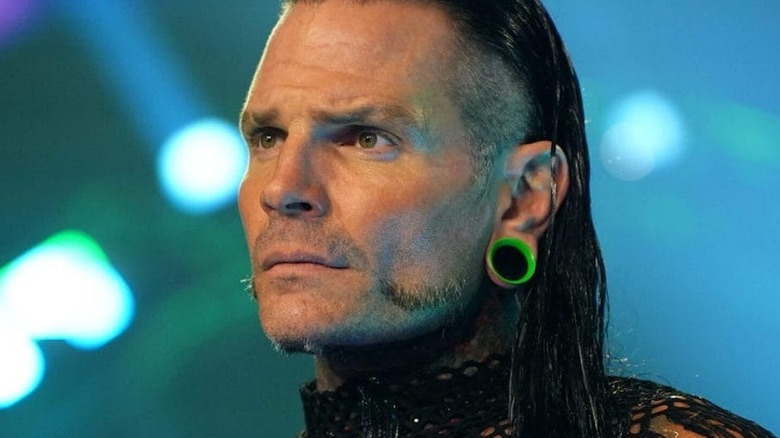 AEW
After being released from his WWE contract last year, Jeff Hardy arrived in AEW to join his brother, Matt Hardy, and reunite one of the most iconic and extreme tag teams in all of professional wrestling history. 
However, the Attitude Era icon wasn't on AEW TV for very long as he was arrested on multiple charges including driving under the influence in June 2022, and was suspended from the company. While there are currently no plans or timetables in place for "The Charismatic Enigma's" return to the squared circle, AAA's Konnan has a few ideas that could make the transition back to the ring easier for Hardy.
During the latest episode of "Keepin' it 100," the Lucha libre legend suggested that the former WWE Champion turn heel upon his return to AEW. That way, he wouldn't have to bust out as many death-defying maneuvers as he did in the past. "He's already in his 40s," said Konnan. 
"People always expect him to take bumps and he's willing to take them. Unnecessary. I would turn that motherf***er heel because, as a nice guy, nice guys always get f***ed over. He's probably got a lot of pent-up aggression from people that wronged him. He could dip into that and not have to fly because now he's a heel that can do one or two cool moves because he's still a legend."
Konnan mentioned that he would have a few things to think about prior to booking Hardy in the event that he does decide to make a comeback. He would be looking to see if Brother Nero was "genuinely contrite" following his actions and if he really absorbed the rehab treatments. "I would want to use him, but he would have to convince me."