Matt Hardy Says There Have Been No Discussions About Jeff Hardy Returning To AEW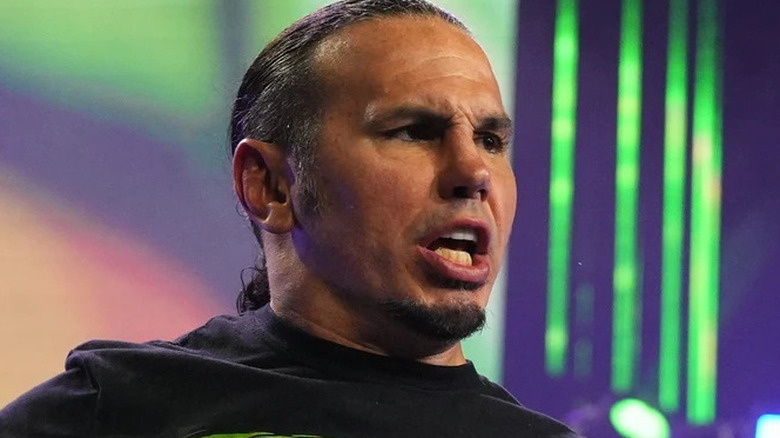 AEW
Since debuting in AEW a year ago, Jeff Hardy has been more absent than present for the company. He's been off television since being charged with his third D.U.I. Currently riding a suspension from the company's owner Tony Khan, Hardy has been to rehab, and recently entered a plea in court that closed the D.U.I. case against him and allowed him to avoid any further jail time. With the news came a post from Jeff's brother Matt, who shared that he's incredibly proud of Jeff and stated he's in the best place he's seen him in decades.
At the time of Jeff's arrest, he and Matt were in line to win the AEW Tag Team Championship, something both brothers have been on the record desperately wanting, making a return for Jeff seem likely. Following his social media post, Matt dedicated an episode of his podcast, "The Extreme Life of Matt Hardy," to discuss his brother's battle with addiction and provide an update on the future of Jeff in wrestling.
"That hasn't been talked about," Hardy said. "Will it happen? I mean, maybe. Will it happen? maybe not. I don't know, but that hasn't been something that's been talked about at all at this point. It certainly wasn't going to be, like, his court case gets done, he shows right back up on 'Dynamite.' That's one thing I can guarantee you that isn't going to happen tonight during this match with HOOK."
Looking Toward The Future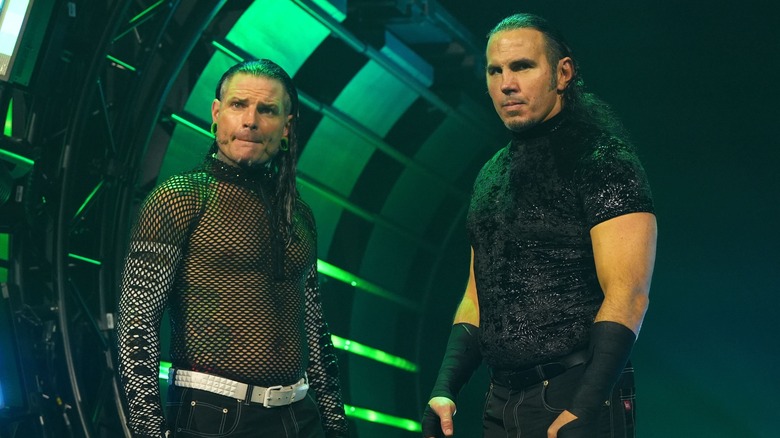 AEW
When speaking about the possibility of Jeff Hardy coming back to AEW one day, Matt said he'd like his brother to first change up his in-ring move set, stating that he's spoken to Jeff about it throughout the years. The former Impact World Champion also said when he and Jeff created the character of "Brother Nero," it was an attempt to reduce a lot of the high-risk moves Jeff was doing, telling him to only do those risky moves "when the time is right." Matt said he told Jeff to pick his battles and be smart with how many difficult risks he'd take, telling him he's not just Jeff Hardy the wrestler anymore, referencing his life as a father, husband, and family man.
If you use any of the quotes in this article, please credit "The Extreme Life of Matt Hardy" with an h/t to Wrestling Inc. for the transcription.