Lita Talks Relationship With Trish Stratus Going Back To 'Day One' In WWE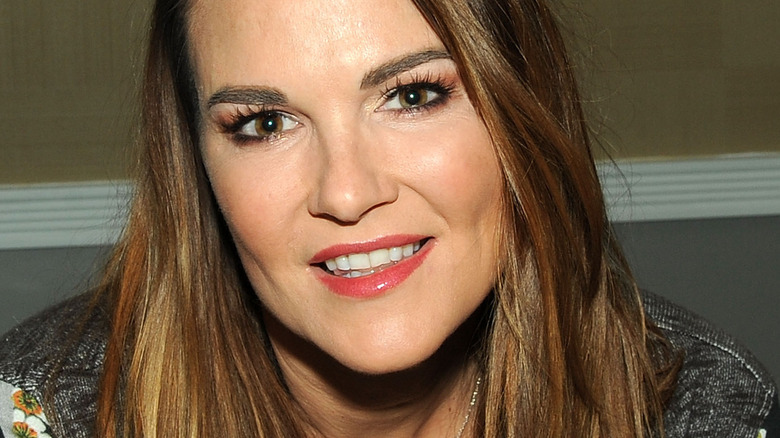 Bobby Bank/Getty Images
WWE Hall of Famers Lita and Trish Stratus were heavily praised for their in-ring chemistry during the height of their careers. The fact that the two had actually become close friends certainly didn't hurt them professionally, with the pair pushing boundaries for female performers in WWE. Their main event match on "WWE Raw" in December 2004 was a prime example of how they pushed the women's division forward within the company. During an appearance on "The Bet 98.5," Lita shared why she feels she and Stratus were able to click as well as they did on WWE TV.
"I think it is, which we figured this out on day one, we had the same goal," Lita said. "We both got in pretty quickly in our journey once setting our sights on wanting to be in the WWE knowing how rich the talent was there, and we both knew we were, in the stages that we were hired, we had potential but we were still really green, and we knew that we want to be the best that we can possibly be and fast track ourselves to the level of talent that is here."
Lita admitted that at first glance, one probably wouldn't think she and Stratus are good friends. In fact, Lita said Stratus' husband, Ron Fisico, is more similar to her. She said that Stratus and Frisco are very yin and yang in terms of their relationship. With that said, Lita believes that the differences between herself and Stratus have actually made their friendship as strong as it is.
If you use any quotes from this article, please credit "The Bet 98.5" with an H/T to Wrestling Inc. for the transcription.