Ricky Starks Used To Hate His AEW Entrance Music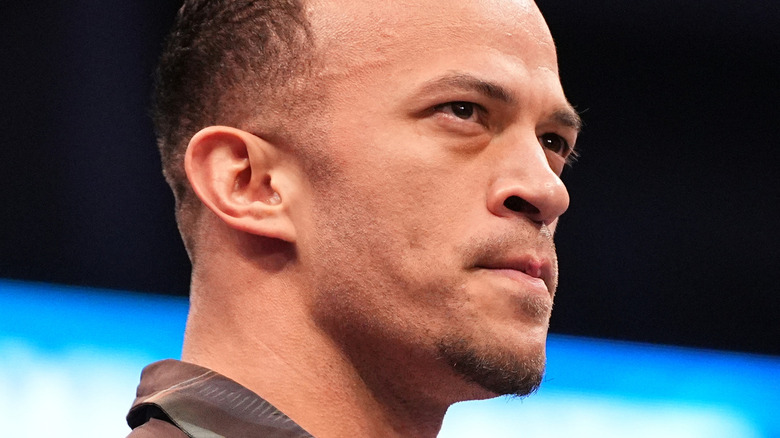 AEW
AEW has paid licensing fees for a variety of entrance songs, including "Tarzan Boy" for Jack Perry and "Carry on Wayward Son" for The Elite, but that hasn't been the case for Ricky Starks' old theme, "Touch The Sky" by Kanye West. Starks used the song on the indies and it became a big part of his character, but he was given a new track in AEW, and admitted to the "Swerve City Podcast" that he "actually hated the song" the first time he heard it. Starks' AEW theme was created by Mikey Rukus, and ended up growing on the "Absolute" AEW star, becoming popular with fans as well. However, the first time he heard it was when the fans did, as Starks wasn't aware of what it would be beforehand, explaining why he had to grow into appreciating it and adding his own personality to the entrance.
"I think Rukus did a great job with it," Starks said. "But, I grew into liking it a lot and now it's pretty much a signature for me. Of course with the horns and the 'Revolution will be televised' I think it still adds to me as a person, onscreen, offscreen, it all ties in."
Starks' character has evolved from what he was doing on the independent scene, which he admitted was "stroke daddy inspired" with the baseball jersey, chain, and bandana. However, fashion still remains a big part of what he does, as evidenced by his various eye-catching looks during Starks' recent rise up the card in AEW.
If you use any quotes from this article, please credit "Swerve City Podcast" with a H/T to Wrestling Inc. for the transcription.