Kenny Omega Opens Up About 'Love Story' With Kota Ibushi And Its Impact On NJPW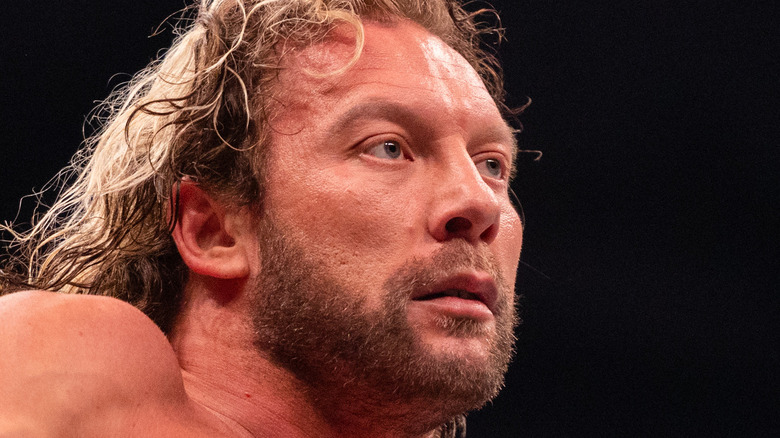 AEW
Before Kenny Omega was best known as one of the faces of AEW, he was primarily regarded as a top star in New Japan Pro-Wrestling. In addition to his status as a singles competitor and consistently holding or challenging for the IWGP Heavyweight Championship, Omega tagged with Kota Ibushi, together known as the Golden Lovers, and told a lengthy story about their partnership, falling out, and eventual reunion. That story featured undertones (and sometimes overtones) of homosexuality — a rarity in mainstream professional wrestling, especially when portrayed positively.
During a recent interview with the CBC, Omega opened up about his intentions to set an example of love between two men, romantic or platonic, and have it be something that all fans could invest themselves in.
"I wanted to tell a story that whether you were straight, whether you're gay, whether you are, you know, X, Y, or Z didn't matter," Omega said. "You could look at this story and you could appreciate the love between two individuals, the hardships of being in a competitive business, struggling together, struggling apart, [and] the power that they have when they're focused together as a team." Omega shared his belief that the storyline helped open the door to telling new types of stories in NJPW, including the introduction of women into the previously all-male promotion.
With Ibushi recently making his exit from NJPW, rumors continue to swirl about the possibility of the Golden Lovers joining forces once again — this time, in AEW. However, the former IWGP World Heavyweight Champion will first make his return to wrestling on the American independent scene. Ibushi is scheduled to wrestle "Speedball" Mike Bailey at Josh Barnett's Bloodsport on March 30. Following that, he'll compete at Joey Janela's Spring Break the next day.