Jim Ross Offers His Condolences To Arn Anderson After The Death Of His Son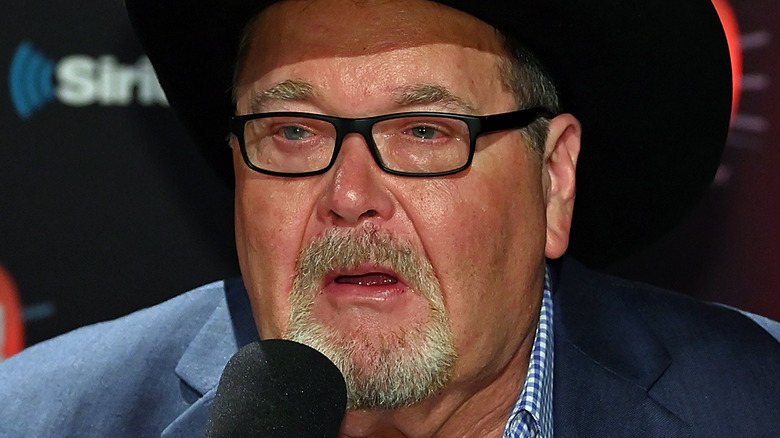 Slaven Vlasic/Getty Images
The wrestling world sent support to Arn Anderson and his family earlier this week after it learned that Anderson's eldest son Barrett passed away at the age of 37. WWE Hall of Famer Jim Ross, himself a father of two, was shaken by the news, and sent condolences to Anderson on this week's episode of "Grillin' JR."
"Those of us who've had children can only shudder at the thought that that could happen to us," J.R. said. "Putting increased value on your family and the time you've spent with them and the love you've shared with them should be a daily occurrence. I feel so bad for Arn. He's still a human – big tough guy, one of my favorite wrestlers of all time – golly, man ... losing a child?"
Ross went on to note that the age of Anderson's son has no influence on the feelings.
"It don't matter, he's still gonna always be your baby, and his oldest son."
Ross said that he saw the tributes and condolences pouring in on social media and assumed that Anderson must've been overwhelmed, describing him as one of the most popular people in the wrestling business. 
"I don't even want to go there, put myself in his place, it's just so sad and debilitating," J.R. continued. "All we can do is show him our love and our support."
Ross suffered a tragedy of his own, losing his wife Jan in a car crash in 2017. There is no word on Barrett Anderson's cause of death. Wrestling Inc. sends its condolences to the Anderson family.
If you use any of the quotes in this article, please credit "Grillin' JR" with an h/t to Wrestling Inc. for the transcription.