Xavier Woods Had An 'Unreal' Experience Bringing The New Day To NXT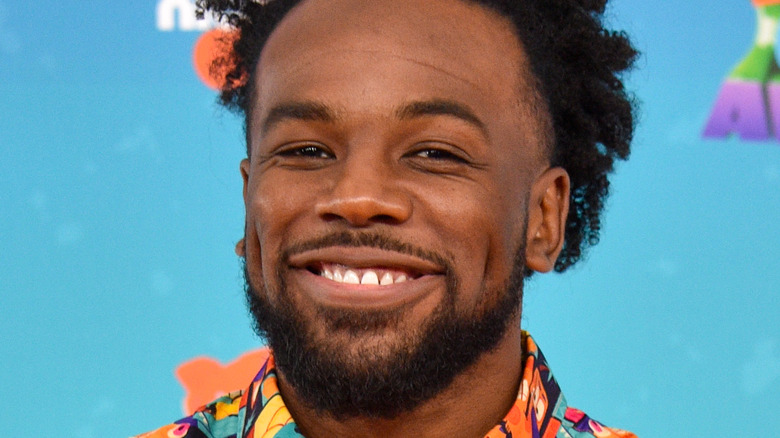 Gregg Deguire/Getty Images
At NXT Deadline, New Day members Xavier Woods and Kofi Kingston defeated Pretty Deadly to become the third Triple Crown Tag Team Champions in WWE history. 
During a conversation with "ReviewSTL," 'Woods said his recent "NXT" stint was "unreal" because he got an opportunity to work with Shawn Michaels and the incredible talent. "I've been wanting to work with Pretty Deadly for a very long time," he disclosed. "I think they're very talented. I think they know who they are, which is one of the hardest things to figure out in professional wrestling and so getting to work with them was great."
Woods found the hands-on experience of hanging out with the next generation and being around their energy "revitalizing." Not having to constantly be on the go, Woods was able to see how good the new crop of talents are and was impressed with their eagerness to learn. "We talked to everybody as much as we could. Everyone was super nice and super receptive to everything," he said.
Something Woods found to be an "interesting beast" was the environment of TV studio wrestling. Being in the same place every week rather than traveling around the country gives the talent, in Woods' view, a chance to hone their skills by figuring out what works for them in front of a crowd that knows who they are and adores them. "It's cool to go there, to that setting, and see what we like to do and what works and what doesn't, so getting to mix and match our stuff with some of their stuff to make a new gumbo was really cool," said Woods.
If you use any quotes from this article, please credit "ReviewSTL" with a h/t to Wrestling Inc. for the transcription.