Kevin Nash Doesn't Believe Shawn Michaels And Triple H Could Have Made The nWo Work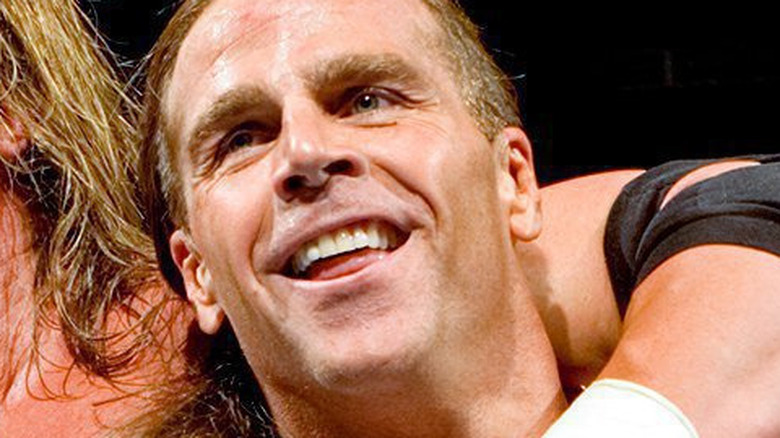 WWE
There's no denying the star power of The Kliq, an infamous backstage group consisting of Kevin Nash, Scott Hall, Sean Waltman, Shawn Michaels, and Paul "Triple H" Levesque. During the Monday Night War, Nash and Hall ended up founding the NWO alongside "Hollywood" Hulk Hogan in WCW, while Triple H and Michaels entertained fans as D-Generation X in WWE. On a recent "Kliq This," Nash suggested everyone ended up where they needed to — especially when it came to the NWO and DX.
"I think where everybody landed was probably for the best," Nash said when asked whether or not "The Game" and "HBK" would've been better in the nWo, or if he and Hall would've been better in DX during their respective runs. "They [Triple H and Michaels] were too sophomoric to be with Hulk." Nash didn't have an issue with DX's more lowbrow approach, he just doesn't believe it would've gelled with the nWo. While both factions were portrayed as anti-authority, Nash, Hall, and Hogan were presented more as slick bad guys while Triple H and Michaels relied on silly, oftentimes childish pranks in an attempt to annoy anybody who got in their way.
Needless to say, all four men went on to have legendary professional wrestling careers. Both Nash and Hall were inducted into the Hall of Fame as individuals and members of the nWo, while Michaels has two inductions to his name as well, both individually and as a member of D-Generation X. Triple H, on the other hand, has only been inducted as a member of DX. That said, it's likely only a matter of time until he picks up that individual honor too.
If you use any quotes from this article, please credit "Kliq This" with a h/t to Wrestling Inc. for the transcription.