The Undertaker Praises Kobe Bryant's Mindset And Approach To Sports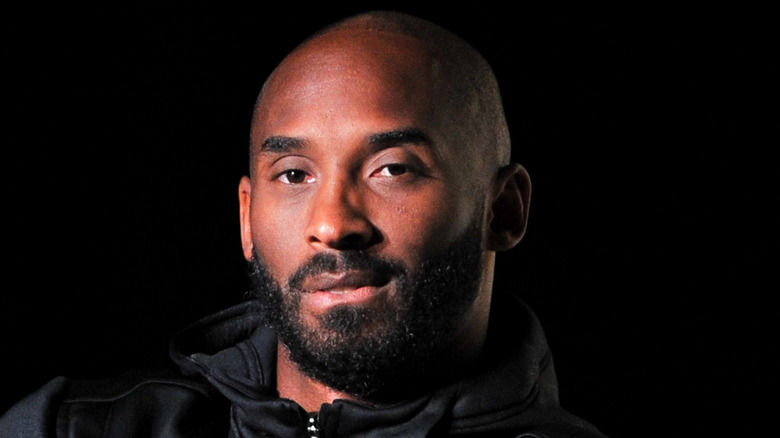 Allen Berezovsky/Getty Images
WWE's "The Last Ride" documentary chronicled the end of The Undertaker's legendary career, taking a look at the highs and lows of the last few years as he battled with the thought of retiring after a three-decade run. Throughout the show, "The Deadman" is shown intensifying his workouts in preparation for matches, with a viral video emerging where Undertaker throws something toward the trash and says "Kobe." Referring to late NBA superstar Kobe Bryant, who passed away tragically in 2020, the WWE Hall of Famer spoke about that moment during an interview with "98.5 The Bet Las Vegas," detailing why he drew inspiration from the basketball icon.
"I just always loved his mindset man," Undertaker said. "He was a grinder and I always tell people 'never be content, never be satisfied,' and he was never satisfied with anything that he did. I just loved it, what he expected from his teammates and what he poured into the Lakers. He was just what I embody a professional athlete to be. He was just a dog man, I appreciate that in people. People that won't accept defeat and when you do get a setback, to grow from it and come back strong and I always felt that from him."
Undertaker also revealed that he did indeed make the shot, setting to bed any theories that the camera cut was meant to mask his miss. In the past, 'Taker has attended NBA games in full "Deadman" attire, including a Cleveland Cavaliers game in 2016. Despite spending three decades in WWE, 'Taker did have a history in basketball, turning down an $80,000-a-year contract in France to continue pursuing his wrestling career at a young age, after playing the center position at Texas Wesleyan University.
If you use any of the quotes from this article, please credit "98.5 The Bet Las Vegas" with a H/T to WrestlingInc. for the transcription.