Dax Harwood Compares Triple H And Vince McMahon, Says Vince 'Leads Through Fear'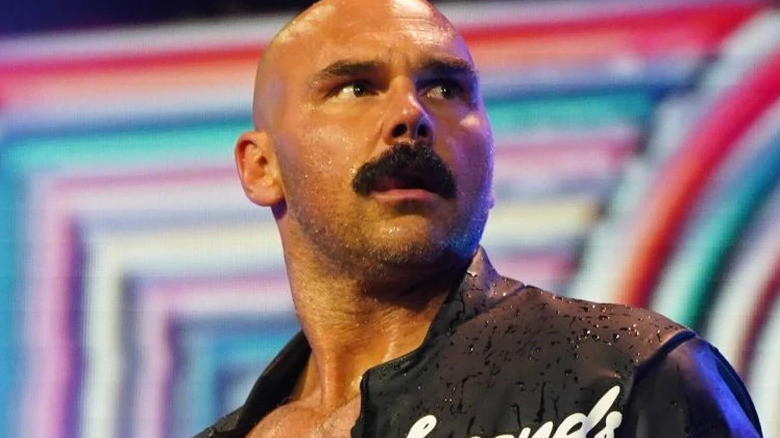 AEW
After Vince McMahon retired from WWE, many people wondered how Triple H would approach his new position as the head of creative. On-screen, the WWE Universe saw a renewed focus on a number of wrestlers and direction for previously directionless divisions such as the Intercontinental and United States Championship pictures. Many were also interested to see how things changed behind the scenes.
Though he may not have been there when the changing of the guard took place, multi-time tag team champion Dax Harwood has worked under both McMahon and Paul Levesque. On a recent episode of "FTR With Dax Harwood," he shed some light on their management styles. "I think Vince leads through fear. I think he enjoys that," he said. 
"He enjoys being the alpha male, he enjoys people being afraid of him. I don't think Hunter really wanted to rule with a sword, he wanted to rule with an iron fist and wanted people to respect him. Vince wanted to scare people into respecting him."
Despite McMahon's scare tactics, Harwood still classified both of his former bosses as "approachable." However, he described Levesque's process as more of a collaboration. "They're both very approachable, but Hunter is also more receptive to your ideas. We can bounce ideas off of [him] and there were plenty of times when I did. His ideas always came with a great reason and it made sense."
Harwood specifically discussed the celebrated 2 out of 3 falls match that The Revival had with DIY as an instance where they were able to alter Triple H's original plan, which was to have Johnny Gargano and Tommaso Ciampa win with two straight falls. Instead, they were able to convince Levesque that they should go to three falls, which proved to be the right decision.