AEW Commentator Excalibur Announced As Latest Indie Wrestling Hall Of Fame Inductee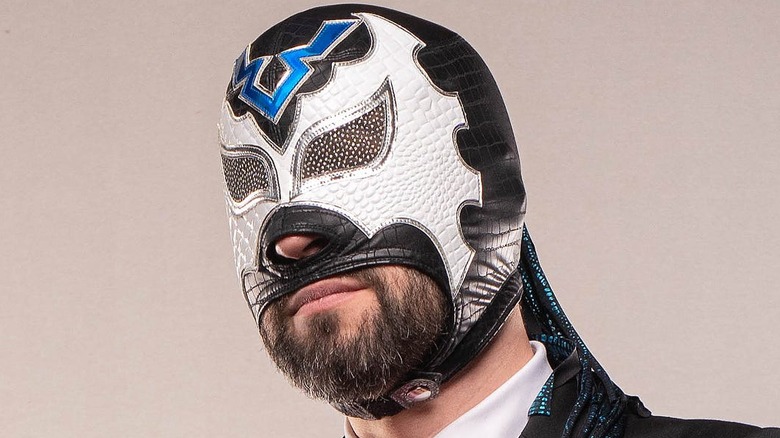 AEW
Next weekend's Independent Wrestling Hall of Fame induction ceremony just got a boost. GCW has announced that the fifth inductee into the 2023 class will be Excalibur, best-known these days as AEW's lead announcer. Having started last year with an event held the night before GCW's Hammerstein Ballroom debut, the ceremony was moved to WrestleMania weekend for 2023, and with WrestleMania in Los Angeles, the 2023 class has taken on a decidedly California flavor. Of the five inductees announced so far, only one — Jimmy Jacobs — is not closely associated with the California indie scene. Though Excalibur is most well-known as an announcer, he started as a indie wrestler in 2000, breaking in through the original Revolution Pro in Los Angeles.
The Indie Hall of Fame's first class boasted Ruckus, Homicide, Lufisto, Dave Prazak, Tracy Smothers, and Jerry Lynn. Revolution Pro being heavily influenced by lucha libre led to him wearing a mask, and because Excalibur became enough of an indie name that he was much more recognizable than the man underneath, the gimmick stuck when he retired due to repeated concussions and fully transitioned to commentary. Though he primarily did commentary for PWG, which he co-owns with Super Dragon, prior to AEW, he was also a mainstay on the call of Wrestlecon's Mark Hitchcock Memorial Supershow during WrestleMania weekend until being replaced by Ian Riccaboni in 2022.
No inductor has been announced for Excalibur as of yet. He's joined in the 2023 class of the Indie Hall of Fame by Christopher Daniels (inducted by Frankie Kazarian), Cheerleader Melissa (inducted by Dave Prazak), Jimmy Jacobs (inducted by Alex Shelley), and Mike Modest (inductor TBA). If this year's count is consistent with last year's, then there's one inductee yet to be announced.