Leaf Releases Trading Card Of WWE NIL Athletes The Cavinder Twins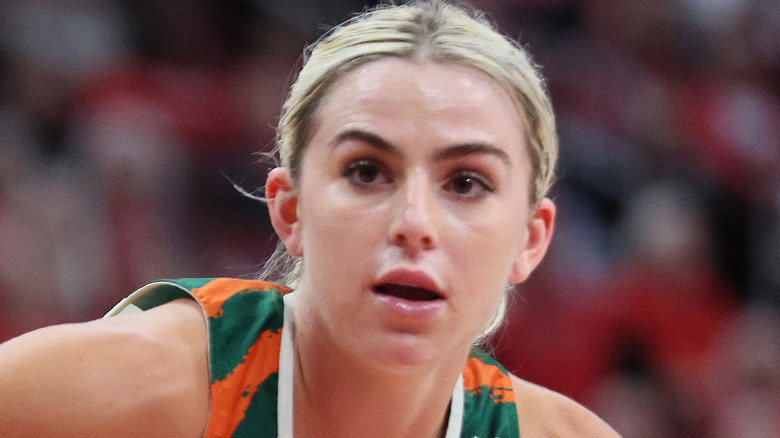 Andy Lyons/Getty Images
The Cavinder Twins are cashing in on the NCAA's new NIL deals again, this time partnering with the Leaf trading card company for exclusive, signed March Madness cards, according to On3.
The twins, Hanna and Haley Cavinder, are two of the most popular athletes in college sports with more than 4.4 million followers on TikTok. The Cavinders signed an NIL deal with WWE in 2021, agreeing to train with the company for potential in-ring careers following their graduation from the University of Miami.
Some in WWE have eyed the twins as the women's division's next big duo, becoming pseudo successors to the Bella Twins, who lashed out at the company earlier this year before leaving. It's not clear whether the Cavinder twins will have an in-ring future with WWE, but they have both been in attendance at premium live events for the company in the past two years since signing their NIL deal.
Recently, the twins helped the Miami Hurricanes advance to the Sweet 16 in the NCAA women's basketball tournament, upsetting top-seeded Indiana to get there. The twins previously signed their deal with Leaf but the trading card company said it waited until March, when the tournament began, to announce the partnership.
"Leaf Trading Cards is beyond excited about working with the top two female NIL athletes in Haley and Hanna Cavinder," Leaf's CJ Breen said in a statement. "We have been saving this announcement for March Madness. The twins have not disappointed with their star-studded performances, ultimately lifting their team to the Sweet 16. As a company, we are committed to the NIL space by working with the best of the best talent."