Bella Twins Lash Out At WWE For Lack Of Women Representation On Raw Is XXX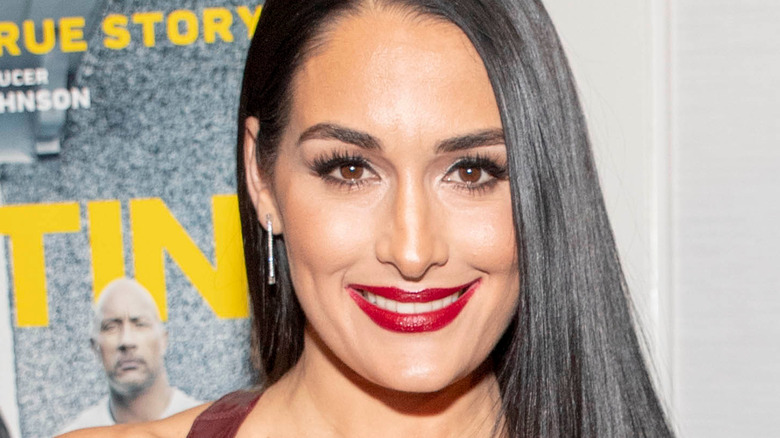 Eugene Powers/Shutterstock
WWE Hall of Famers Nikki and Brie Bella, The Bella Twins, have hit out at WWE after this past week's "Raw is XXX" show. The duo feel that WWE's women stars didn't get the respect they deserve on the show.
The Bella Twins went live on Instagram after "Raw is XXX" and took a shot at the company for not showcasing any of the stars from the women's evolution, which they feel is because Mercedes Mone, formerly known as Sasha Banks in WWE, was a part of it. 
"How didn't they showcase anything from the women's evolution? So Sasha Banks is in it and they're like, 'We can't. Mercedes (Mone) is too over and we can't say her name,'" complained Nikki Bella.
Brie then said there are other former WWE Superstars that WWE doesn't want to show on television. "There's a couple of other girls and Raya (Saraya), there's a bunch of us they don't want to show. That's fine."
The duo was originally advertised to appear on "Raw is XXX," with Bayley even teasing a confrontation with the Hall of Famers, but they did not feature on Monday night. Their last appearance in WWE came at WrestleMania 37 in 2021, on the weekend they were inducted into the Hall of Fame.
Lita was another Hall of Famer who was rumored to be on the show, but did not make an appearance. Alundra Blayze was the only female legend to feature on "Raw is XXX" and was part of a backstage poker tournament segment.
Some fans were not happy that the steel cage match between Becky Lynch and Bayley was called off, after Lynch was attacked by IYO SKY and Dakota Kai before the match could begin. The reason for the highly-anticipated match not happening was because a few other segments ran over time at the start of the show.