Sabu Says His Botches And Stuntman-Like In-Ring Style Were Intentional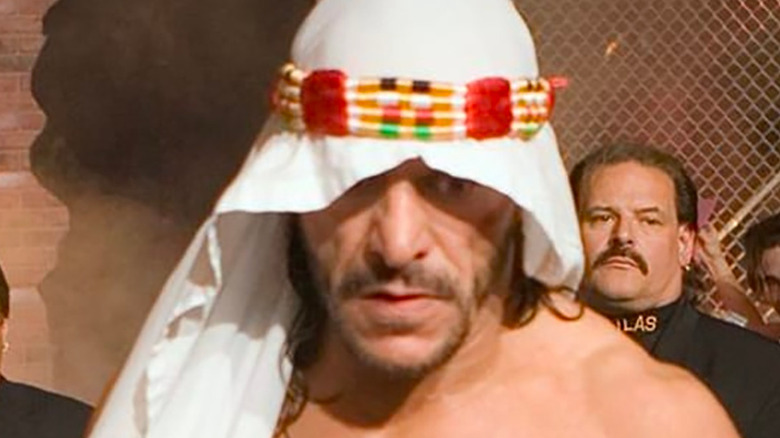 WWE
Sabu was a notorious wildman in the wrestling ring, but the unpredictability was all part of the plan, according to the ECW Original. Sabu was part of a special "Talk Is Jericho" panel during Chris Jericho's "Rock 'N' Wrestling Rager At Sea" and his former ECW colleague asked him about his extreme presentation.
"I didn't do anything in the ring that I didn't practice. I wasn't a crazy stuntman. I was a calculated wrestler, I would say," Sabu clarified to Jericho, Matt Cardona, Luther, Ruby Soho, and the live audience in attendance. 
"The trick was to make everybody think I'm crazy and I don't know what I'm doing, but not the boss. So Vince [McMahon] and a few of the guys thought I was out of control which meant I did my job, but not really to them because they thought I was out of control but I wasn't. But I never did any bump I didn't already do in practice. Over and over," said Sabu.
Jericho followed up by asking about Sabu's classic spot where he set a chair up, jumped off that onto the ring ropes, and crashed on top of an unfortunate opponent. "That wasn't spontaneous, just looked that way," he said. "I practiced that for months before I did it, I had the confidence to realize I could stand on the rope without falling."
Even the times when Sabu would miss his mark, they were sometimes intentional as well to add to his unpredictability.
"I tell you, half those botches were a work. I planned those," he said. The former ECW owner, Paul Heyman, has said that Sabu should be a WWE Hall of Famer, and with WrestleMania making its way to Philadelphia next year, there could be a possibility that could come to fruition.